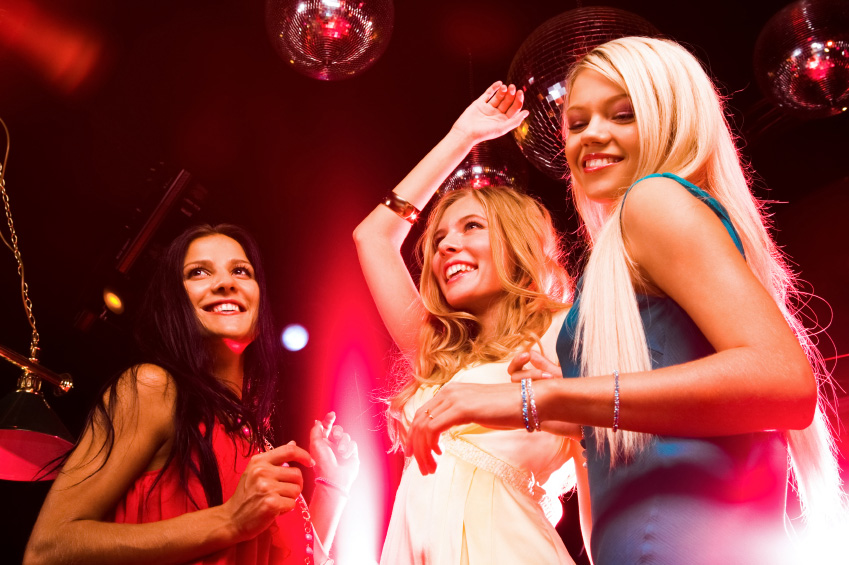 Would you have the confidence to approach the women above? Would you know what to say to start the conversation, keep it going and keep it interesting? Would you get nervous or shy around women like this?
If you want to meet single women, it usually means that you have to approach them! In most cases, women don't do the approaching and it is left to us guys to be confident enough to make the first move. So, the question is, "Are you confident enough to approach attractive women?" and "Do you know what to say when you meet them?"
Freezing Up When You See a Woman You Like
Have you ever been in this situation similar to this? You're out at a bar or nightclub and see a beautiful woman who you is just your type. You walk up to her and introduce yourself, but not only does she turn you down in a rude way, she also tells you that she has a boyfriend and asks why you're talking to her. Why are women so mean at times?
I used to hate getting that sort of reaction and wondered to myself,"Why don't women like me?" Eventually, I realized that I needed to improve my confidence, get better at conversation and learn to make women feel sexually attracted. After improving those area, I then focused my energy on meeting single women. I looked in all sorts of places and eventually discovered that, even in bars where you'd expect lots of single women – there are still plenty who are already taken!
So, I decided to find out which ones were single to avoid wasting time on the women who weren't open to meeting a guy. During a conversation, I simply asked, "Hey, by the way – are you single at the moment?" or, "So, having a night off from the boyfriend tonight?" and the woman's answer would quickly tell me whether or not she was available.
When girls were single, they would say things like, "Yes, I'm single…how about you?" and I would reply, "Well, I'm single as of now, but you can offer to take me out to dinner and a movie if you like" and the girl would crack up laughing. Both of us would then know that we had a clear opportunity to either have sex that night or start a relationship.
Your Confidence is Most Important and Conversation Skills Are a Close Second
Confidence is the #1 thing that women are attracted to in men. Nothing is more important than believing in yourself when you're trying to meet single women. Men who lack self-confidence will look for any excuse to not approach a woman, to walk away during a conversation that suddenly goes quiet, or to not ask if the woman is single.
Here are some introductory tips on how to become more confident when approaching and meeting single women:
Don't try to pick women up: Instead of walking over to single women and eagerly trying to pick them up, just walk over, have a chat, flirt a little and see where it goes. Focus on allowing women to experience your confident, cool, charismatic personality and you will find that women try to pick you up. However, if you try hard to pick up a woman up, she will usually play hard to get or reject you.
Stop doubting yourself: If watch too many movies and TV shows, you might get the impression that women are mean and they only go for good looking guys. It's just not true. Beautiful women hook up with ugly, fat, bald, short guys as well as average or good looking guys. Why? It's not about looks, it's about who you are as a man.
There are plenty of single, intelligent, pretty women who have similar interests and desires to you, but it's up to you to meet them and make a connection. This is where I come in. My name is Dan Bacon, founder of The Modern Man, a unique dating approach that will help you find and meet loads of single women in your area. It's simple and painless to get started.
---
This
FREE
, 21-minute video explains what every single guy needs to know about how to be successful with women.