"The Dating Game Has Changed"
These days, women play hard to get and if a guy doesn't know what he's doing, he will get rejected, placed in the friend zone or dumped out of a relationship.
After suffering years of rejection from women, I developed a system called The Flow that turns the tables on women and puts you into the position of power. Using The Flow on women is an amazing experience and I've been enjoying it for the past 10 years. If you are keen to learn, I'd love to share my secrets with you.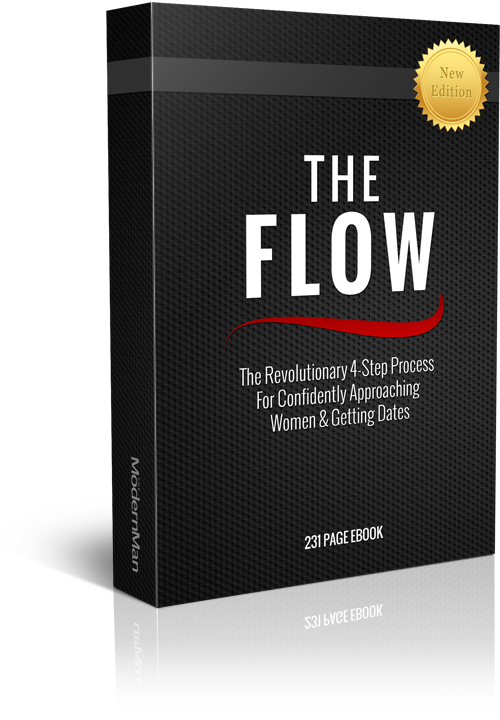 The Flow
The revolutionary 4-step process for confidently approaching women and getting dates, getting laid and getting a girlfriend
The Flow allows you to effortlessly go from a conversation to a kiss and then to sex with a woman. If you prefer to take things slowly, you can build up to sex over a few dates instead of having sex on the first night or date – it's up to you. By using The Flow process, you can also begin a sexual relationship after being stuck in the "friend zone" with a girl for years.
The Flow ebook is jam packed with my best examples of conversation, flirting and humor, as well as fundamental techniques for approaching women, building and maintaining confidence, getting a girlfriend, making new friends and having your choice with women.
If you are not getting the results you want with women and wish you knew what to say and do to get women to like you, then read The Flow and everything will change you for you immediately. View success stories. There is nothing else like The Flow available in the world. This is what every single man needs to know if he wants to be successful with women.
231 page ebook. Instant download. 30 money back guarantee.
Try The Flow

"I've had sex with 4 women in the last 2 months. Your techniques are gold and have worked every time I've used them. I'll be getting more of your programs soon to boost my game further." Jason
"Best pick up advice online. TMM are the real deal. Got several women on the go now." Andy
"Approaching women was a nerve-wracking experience for me until I decided to learn from Dan and his team. The Flow helped me overcome my fears, become confident and get results fast. I didn't have a single woman in my life for more than three years, but by using The Flow I now have a fiance and we are planning to marry in the fall of next year." Adrian
"Any guy who isn't learning from The Modern Man is missing out big time. I've been getting laid like crazy lately….it's funny how easy it is once you get it." Ricky
"I was surprised at how quickly I got results because I was always the typical nice guy who girls saw only as the friend. This has been the most exciting year of my life. There's no better feeling than to have control over this area of one's life." Ajay
"Getting your book The Flow has been the best investment I've ever made in myself as a man. It has not only taught me how to be confident, but has given me the type of skills with women that make my friends super jealous. I am currently seeing four different girls at once. Don't hate the playa! Hahaaa…" Tyrone
"My parents were quite worried that I still didn't have a girlfriend at age 29 and it was really getting me down. So I searched online, found The Modern Man and gave it a try. I experienced more success with girls in three months that I've had in my entire life. I now have a great girlfriend and my parents have finally stopped pestering me, except now they want grandchildren…!" Wei
"I recently lost my virginity and I owe a huge thanks to you and your Flow book. I also kissed another girl at a party and have two other girls interested. I'm on fire!" Frankie
"Initially I was a little put off by your prices, but I decided to give it a go anyway since you guys offered a guarantee. To say that I am happy with my purchase is an understatement. I turned my female friend of 3 years into my girlfriend with a simple conversation and a couple of your attraction techniques. Amazing!" Richard
"I was skeptical before getting started because there is a lot of crap online that promises to help guys out with chicks, but I am glad I did because I now have a pretty girlfriend to call my own. Dan's products are simply awesome – I recommend that you try it for yourself and see." Gio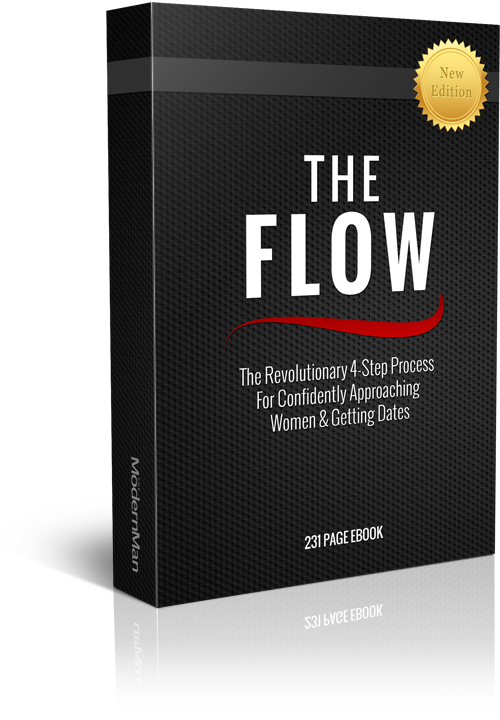 The Flow:
Stops the games that women playyy.
Puts you in the position of power where you decide whether she gets a chance with you.
Makes women show their interest in you immediately…even openly admitting their feelings for you.
Makes women try to pick you up during an interaction.
Guarantees that she will want to kiss you and have sex with you immediately or ASAP.
Makes her fall madly in love with you and then remain deeply in love with you during a relationship.
You are about to discover secrets about women that 95% of men will never know. Get ready to experience an exciting new chapter of your life!
Try The Flow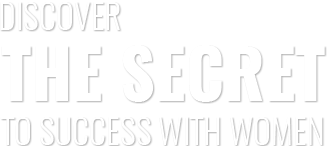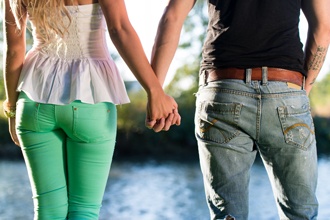 Free video reveals how ordinary guys get laid or get a girlfriend by using a simple approach that works instantly on all kinds of women...