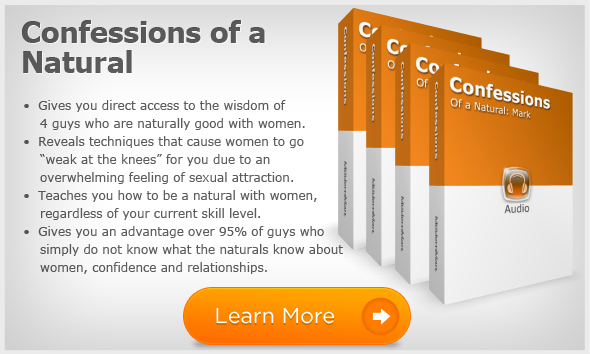 Rick: The Popular Guy
Rick is the ideal example of a 'cool guy' who everyone likes and wants to have as their friend. Yet, he wasn't always that way. Born and raised in Australia, he moved to the USA as a 20 year-old to live and work there for 7 years (he's now back in Australia and is 31 years old).
Alone and without any friends in America, he was forced into making a decision about his social life: Transform into a cool, popular guy who women love and who others want to have as a friend, or continue being a 'lonely loser'.
As you listen to his interview, you'll learn the remarkable techniques and methods he used (while in the USA) to fill his with beautiful women and lots of cool, interesting and loyal friends. He also used the same techniques and got the SAME amazing results while traveling across Northern Europe and when he came back to Australia 7 years later.
Among many other incredible stories from his experiences with women, you'll get to hear the approach he used to sleep with 9 women in 9 days while on a 2-week holiday across California, Florida and Las Vegas in the USA. You'll also learn the techniques he uses to attract loads of hot women to the many 'house parties' he holds.
It's worth noting that Rick's interview is not all about sex, partying and making loads of new friends.
Rick also gets to the core of what it means to be a Natural and how you can live your life as a confident, charming guy who women desperately want to be in a long-term, committed relationship with. His techniques will bring out the Natural in you and allow you to attract women and great friends into your life in abundance.
Andrew: The Funny Guy
Andrew stands out from all the other guys competing for a woman's attention for one main reason.
It's not his looks (he's average-looking like 95% of guys are in this world), it's not his money (he works a regular job like most guys) and it's not because he has some sort of high-social status (e.g. sportsman, celebrity) over others (he's just an ordinary guy).
The ONE reason that Andrew stands out is that he knows how to talk to women…and when he talks – he is FUNNY!! He knows how to make anyone laugh and have a good time while talking to him.
Women are always saying, "I want a guy who can make me laugh" because guys like that bring fun, excitement and desirable emotions into a relationship. If your personality is boring to women, they won't feel as much attraction to you as a person – it's as simple as that.
Just by listening to Andrew's interview, you will quickly learn how to make ANYTHING that you say sound funny and interesting to women. You'll also hear how to be confident, alpha and charming in a way that most guys will never know.
It won't take hours of talking, or weeks of expensive dates to get a woman to fall for you: She'll start falling for you during the first few minutes. It will then be your choice whether you start a committed relationship or a fun, sexual relationship with her. She will want you either way.
Cheers
Dan
P.S. These 2 interviews new, contain ground-breaking information from the minds of 2 guys who are naturally amazing with women. If you're serious about this area of your life, you won't want to miss out on hearing what they have to say. Listen to the interviews right now.
Want to Know the SECRET to Success With Women?
Watch this hidden video where Dan exposes his BIGGEST secret to success with women, which allows you to easily get laid or get a girlfriend.
This video is only available here and you can watch it for free right now.
Yes, I want free tips via email from Dan Bacon. I can unsubscribe at anytime with a click.
Privacy policy
.