Welcome to The Modern Man!
Discover secrets that most men will

never

know about women
These days, women play hard to get and if a guy doesn't know what he's doing, he will often get rejected, placed in the friend zone or dumped out of a relationship.
The Modern Man approach to women stops all the games and puts you in the position of power. My proven techniques make women instantly show their interest in you, fall madly in love with you and then remain in love with you. Instead of playing hard to get, women hit on you and try to pick you up, which makes escalating to kissing and sex so easy. It's an amazing experience and I've been living it for the past 10 years. Are you interested in having that sort of power over women?
---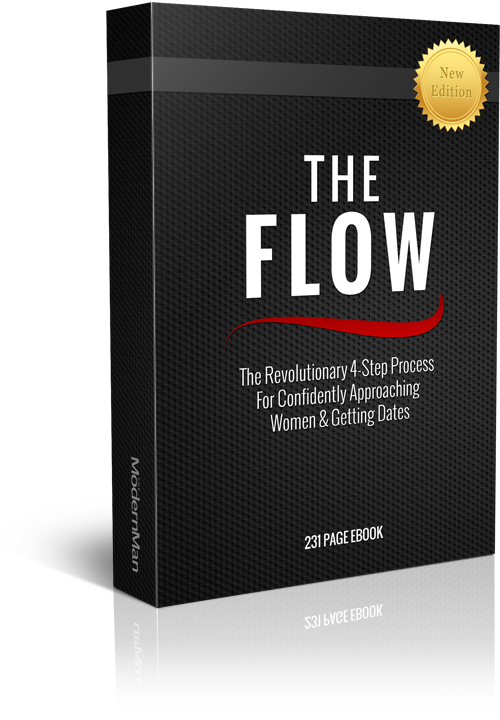 The Flow
The revolutionary 4-step process for confidently approaching women and getting dates, getting laid and getting a girlfriend
By following the four steps of The Flow, you will effortlessly go from a conversation to a kiss and then to sex with women. If you prefer to take things slowly, you can build up to sex over a few dates instead of having sex on the first night or date - it's up to you. By using The Flow process, you can also begin a sexual relationship after being stuck in the "friend zone" with a girl for years.
The Flow is jam packed with examples of conversation, flirting and humor, as well as fundamental techniques for approaching women, building and maintaining confidence, getting a girlfriend, making new friends and having your choice with women.
If you aren't getting the results you want with women and wish you knew what to say and do to get women to like you, then read The Flow and everything will change you for you immediately. View success stories. There is nothing else like The Flow available online. This is what every single man needs to know if he wants to be successful with women.
231 page ebook. Instant download. Opens on smartphones, tablets, PCs and MACs. 30 money back guarantee. Lifetime access to redownload.