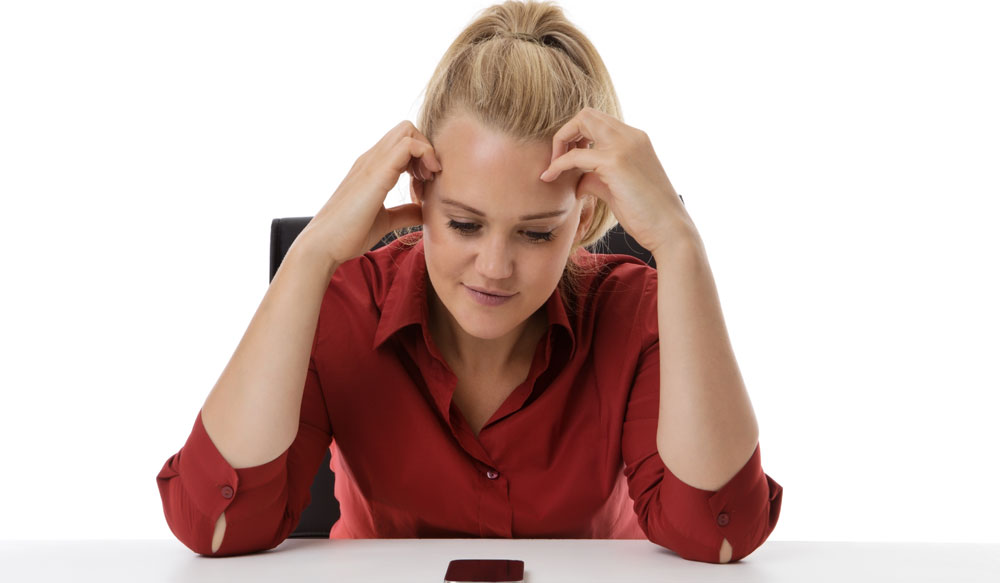 When a guy says, "My ex-girlfriend is ignoring me," the fact that he's bothered by this tells me that he hasn't moved on from his ex and he's still hoping that he can get her back.
With this being the case, he's really asking for advice on how to get his ex-girlfriend to stop ignoring him and how to get her to show an interest in him again, right? If the guy saying, "My ex-girlfriend is ignoring me" is you and it's you who wants to get an ex to show an interest in you again, we can help.
Every day here at The Modern Man, we help new guys develop the qualities that make them irresistibly attractive to their ex woman and we can help you too.
Dan Bacon (founder of The Modern Man) has created a proven to work system for getting an ex-girlfriend back called, Get Your Ex Back: Super System
Watch this video by Dan to see where most guys go wrong when trying to get an ex back…
Why is She Really Ignoring You?
One of the biggest mistakes guys make in terms of trying to rekindle the interest of an ex is to hound her with calls and messages. They think that by staying in contact in this way, they'll keep themselves in her mind and she'll begin to reminisce over the good times they had together … and then she'll realize she misses him and she'll want him back.
Okay, if this is something you're doing, STOP! Sure, it might be an approach that works in the movies but, believe me, it's not going to work in real life.
Your ex became your ex for a reason and the more you hound her with calls and messages, the more likely it is that all you'll be reminding her of is the bad times and the times she'd rather forget – and this is especially the case if she is ignoring you.
Think about it; if she wanted to reminisce over the good times she'd talk to you, right? She doesn't want to reminisce and she doesn't want to be reminded of the way she felt about you at the time of breaking up with you.
Having you call her repeatedly is keeping the memory of why she chose to end her relationship with fresh in her mind, is that what you want? Of course it isn't. If you want her to stop ignoring you, you need to give her a reason to see you differently and feel differently about you again.
What Has Changed?
Whether or not your ex is going to be interested in talking to you again is largely going to depend on what happened to cause her to stop talking to you in the first place. Women fall in love with a guy because of who he is as a man on the inside and because of the way he makes her feel as the man he is.
All women are instinctively attracted on a deep level to guys with alpha male characteristics. A man with the truly alpha traits of confidence and masculinity is a man who has what it takes to make a woman feel like a woman, and that's ultimately what all women want.
When your ex-girlfriend became your girlfriend, she must have felt the way she wanted to feel in a relationship when she was with you.
When she then chose to end the relationship, her feelings for you must have changed, so something about you and your attitude or behavior in the relationship must have changed to cause her to feel differently and to fall out of love with you as a result.
The bottom line is that until you figure out what changes led to your girlfriend becoming your ex-girlfriend in the first place, you can't take any kind of effective action to change things back again. If you're still behaving in the way that turned her off when you were together, why would she want to spend any time with you now that you're no longer together?
She wouldn't, and that's why she's ignoring you. If you want things to be different and you want your ex-girlfriend to stop ignoring you, you need to show her that you've changed and you're now a different guy to the guy she dumped – a better guy.
Mistakes to Avoid
Clearly, hounding her with calls and messages that only remind her of why she chose to dump you is a mistake to avoid. In fact, saying or doing anything that reminds her of her reasons for ending the relationship is a mistake to avoid!
This means that unless you have identified the mistakes you made that led to the break up and you have learned from them and taken action to make changes for the better, there's nothing you can say or do that will make her feel any differently about you.
If your behavior is showing you to be the same guy she dumped, she has no reason to want to have anything to do with you. And, to be blunt about it, if you're still hounding her with calls or "accidently on purpose" bumping into her everywhere she goes, she has no option but to ignore you in an attempt to get the message across to you that's she's not interested.
Make Yourself Hard to Ignore
If you don't want to be ignored by your ex then you need to make yourself hard to ignore.
Instead of hanging around her in the desperate hope that she'll rethink her decision and want you back, take action to develop the qualities that will make you a better man and a guy she's going to regret letting go.
When you display the alpha qualities that women are deeply attracted to, you're going to get the attention of lots of women, and that's going to get the attention of your ex.
Women know that the "real man" they're looking for is hard to find so they know that getting him all to themselves when they find him is going to mean competing with other women for his attention. If you're getting the attention of lots of women, your ex is going to look at you again to see what she's missing out on!
When you change, "My ex-girlfriend is ignoring me" into, "What can I do to make myself a guy women will find hard to ignore?" you're taking steps toward not only getting the attention of your ex-girlfriend back, but also getting the attention of all the women you meet.
Making yourself irresistibly attractive makes you hard to ignore and it makes you a guy who effectively has his pick of women. When you've got that, you've got what it takes to show your ex-girlfriend that you've changed, and that's going to keep her open to changing her mind.
Want Her Back FAST?
Watch a secret video by Dan Bacon where he reveals the fastest way to get your ex back.
It's only available here. Enter your email below to watch the video for FREE right now.
Yes, I want free tips via email from Dan Bacon. I can unsubscribe at anytime with a click.
Privacy policy
.