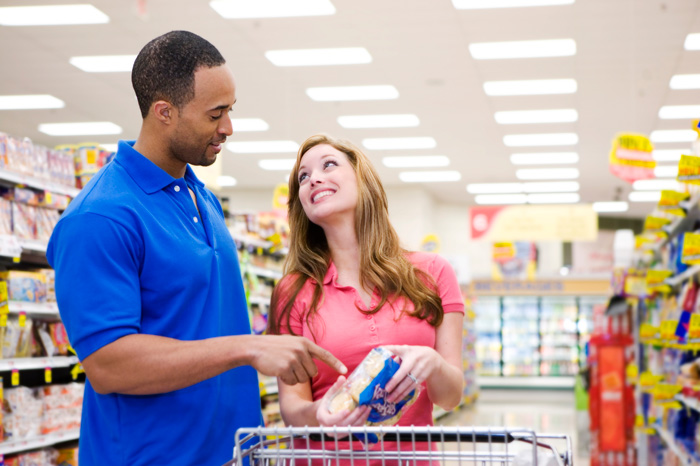 Picking up women in a supermarket can be easy or difficult. It is easy if you are confident, easy-going and are able to have a casual chat with a woman. However, if you come across as very nervous, shy or intimidated by the situation (or the woman), she will put her guard up and want to get away from you and the conversation.
Women are attracted to the strength in men and turned off by the weakness, so the more confidence you can allow yourself to feel when interacting with women, the more attraction they will feel for you. Here's a video I made about approaching women during the day, which includes some very important lessons that you can use when approaching women in a supermarket or grocery store:
Imagine This…
You are in the vegetable section of the supermarket and you see a beautiful woman nearby. Knowing that women are attracted to a guy's confidence, you allow yourself to relax and be confident enough to talk to her in an easy-going and relaxed way. You walk over and stand next to her. While smiling in a relaxed and easy-going way, you confidently say something like…
You: Hey…I want to ask you something. I always seem to buy the same sort of vegetables here. I get brocolli, carrots and some mushrooms and then I usually cook that up with a steak. What are some good vegetables that you use and recommend?
Her: [Gives you her recommendation]
You: Cool, that sounds like a great idea. I might have to get some of those now. Thanks for that. I'm Dan by the way…what's your name?
Her: Julie.
You: [Smile and jokingly say] Cool…Julie the vegetable expert.
Her: [Laughing]
After that, continue the conversation and make sure that you add in some flirting and humor to keep it interesting.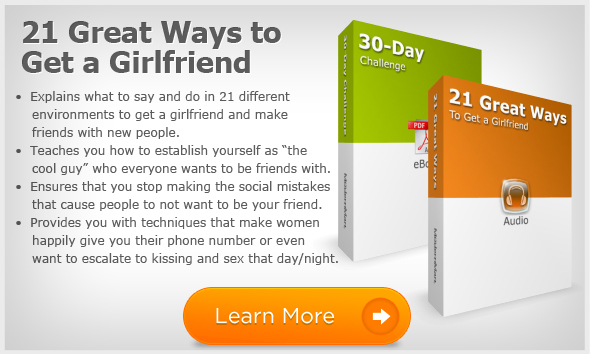 Mistakes to Avoid
When approaching women in supermarkets with the intention to pick them up or get a phone number, make sure that you avoid these common mistakes:
Nervous body language: If you see a woman that you want to approach, don't look at her in a nervous way. Just keep doing your shopping as normal and be in a relaxed, easy-going mood. When you can do that, your body language will automatically relax and appear non-threatening.
Standing around in a suspicious manner: Don't stand in an aisle waiting for women to come walking along. Keep moving around and doing your shopping as per normal and when you see an opportunity, make your move.
Following a woman around for a long time: If you're going to approach a woman, do it right away. Do not follow her around like you're a stalker or creepy weirdo. Just casually walk up and start a conversation like, "Hey, how are you? I was just doing my shopping here and noticed you and thought – wow, I've got to say hello. My name is Dan…what's your name?" and then keep the conversation going until you are ready to get her phone number.
Want to Learn More?
If you are sincerely interesting in learning how to pick up women in supermarkets or in every day life, I recommend that you listen to 21 Great Ways to Get a Girlfriend. It is a 7 hour audio program that will guide you through exactly what you need to say and do to successfully pick up women in 21 different environments. Sound good? Get started!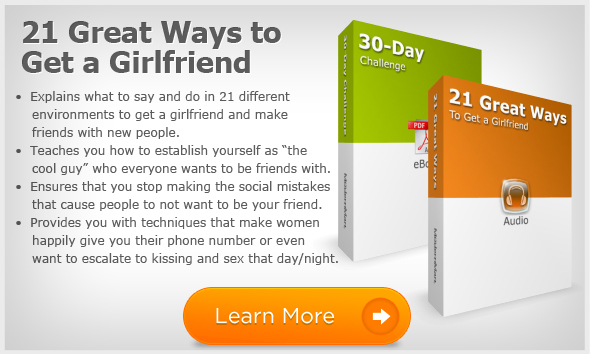 ---
This
FREE
, 21-minute video explains what every single guy needs to know about how to be successful with women.