Are You Looking For a Dating or Relationship Expert to Interview or Quote?
Who Am I?
Hi, my name is Dan Bacon and I'm a dating and relationship expert for men. I've been helping guys to be successful since way back in 2005.
I've featured on TV, radio and in newspapers and magazines. I've appeared in podcast interviews for Knowledge For Men and the Art of Charm and I've been quoted on CNN.com (in case you search it – CNN misspelt my name as Dan Macon instead of Dan Bacon) and other notable websites.
How Can I Help You?
I can provide you with expert quotes, answers or insights for your news story, blog post or book. I am also available to appear in a podcast, Google Hangout interview for the following topics and the related subtopics involved:
The modern dating scene.
Relationship problems.
Men's insecurities.
Confidence with women.
Social anxiety.
Approaching women.
Attracting women.
Being a man of purpose.
You don't have give me any financial reward or incentive to help you out. All that I ask is that you provide a link for your listeners or readers to click through to The Modern Man if they want to check out my website.
If you are interested, contact me here and let's get started.
My Bio and Media Appearances
Click here (or click the image below) to download and read through my 11 page bio, which includes my media appearances, example articles and a brief explanation of who I am and what I do.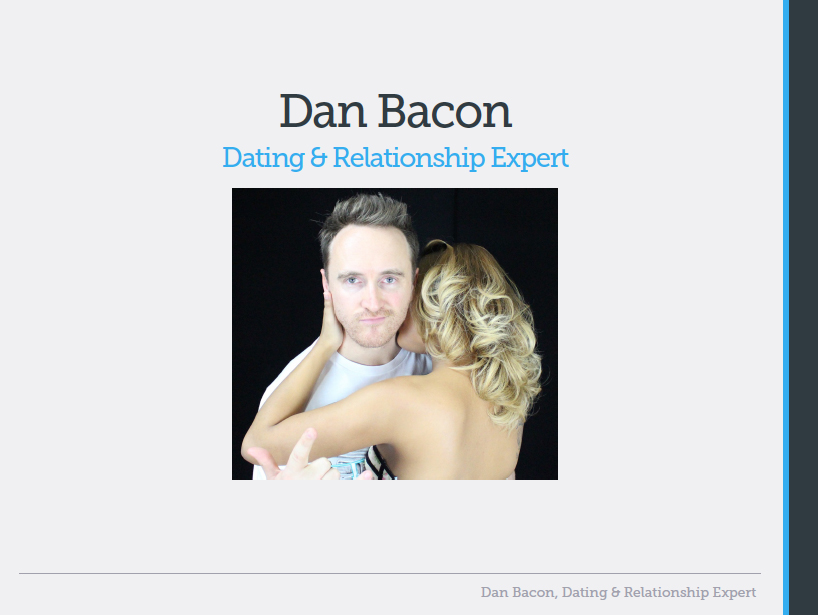 You can contact me here today. I look forward to hearing from you.
Cheers
Dan Bacon
Founder, The Modern Man
Tags: Dating guru, dating coach, dating expert, relationship guru, relationship coach, relationship expert, podcast, news story, interview, column.
Want to Know the SECRET to Success With Women?
Watch this hidden video where Dan exposes his BIGGEST secret to success with women, which allows you to easily get laid or get a girlfriend.
This video is only available here and you can watch it for free right now.
Yes, I want free tips via email from Dan Bacon. I can unsubscribe at anytime with a click.
Privacy policy
.