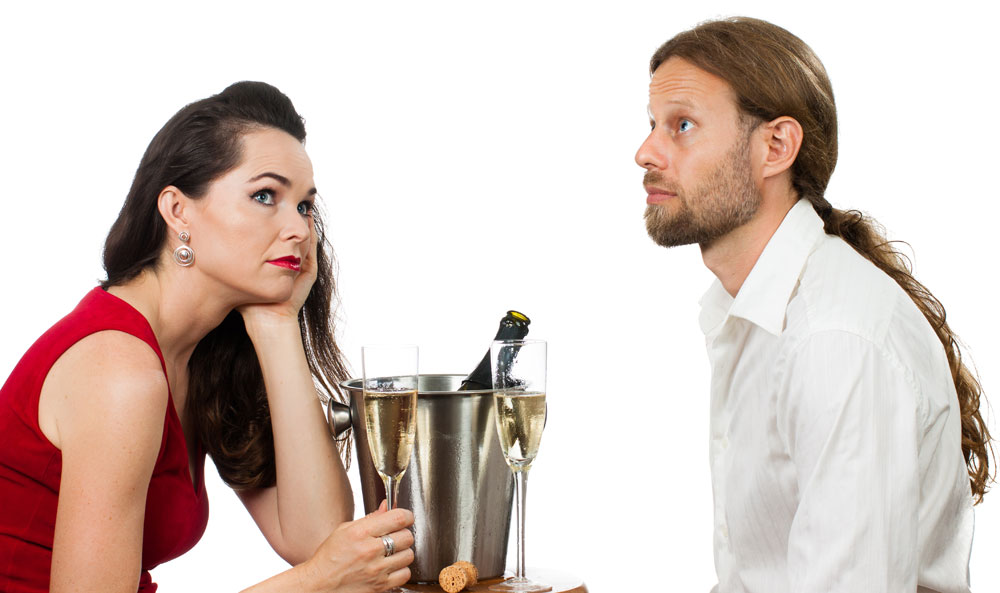 Free Clip From The Ultimate Guide to Conversation
Do you struggle to keep your conversations going and keep them interesting when talking to attractive women? Do you feel like you run out of interesting things to say too quickly and then you become nervous and the woman loses interest?
Don't worry, you're not alone: Most guys experience the same problem when talking to women they like and want to date. One of the best ways to ensure that your conversation with a woman remains INTERESTING is to respond in different ways:
Flirting response.
Exploring response.
Relating response.
Important: You need to strike the right BALANCE when using these different responses, otherwise it won't work and the conversation will be as boring and uninteresting as usual.
For instance, if you just use relating responses the whole time, the conversation will feel awkward and out of balance. You have to mix things up. You will need to explore what a woman is saying, flirt with her based on what she is saying and relate to what she is saying.
Flirting is something that women definitely want to experience with men, but they don't want you to flirt the entire time. If you focus on one particular response too much and overdo it, the conversation begins to feel awkward and even overwhelming at times.
The best approach to use when talking to women is to be balanced and be real. Just say whatever you feel like saying, while also ensuring that you include flirting, exploring and relating responses to allow the conversation to flow naturally.
Unlock More Conversation Techniques
Using three different responses during a conversation is not the ONLY method that we teach for keeping a conversation going and keeping it interesting. When you listen to the 10 hour audio program, The Ultimate Guide to Conversation, you will learn loads of techniques, methods and strategies to use to get the results you want with women.
We have tested out every conversation technique that we could think of or learn from existing books and guides. We've coached the techniques to guys on our weekend courses and NOW, after all that testing to make sure that everything works FIRST time EVERY time, The Ultimate Guide to Conversation is available for you.
When you listen to the full version of this ground-breaking section in The Ultimate Guide to Conversation you will hear MANY examples of WHEN and HOW to respond in different ways so your conversating remains interesting, exciting and attractive to the woman.
In fact, throughout the program you will hear 100s of examples of things to say to women that keep conversations going and keep them interesting.
If you are currently finding it difficult to keep your conversations interesting when you talk to a woman, now is the time to fix it. Listen to The Ultimate Guide to Conversation and you will never, ever run out of things to say again.
Enjoy the free preview!
Cheers
Dan
Bonus Free Advice on Keeping a Conversation Going and Keeping it Interesting
Many guys are fine at talking to friends, but when talking to a woman they suddenly feel an urge to impress her and say something amazing. Watch this video to understand what women like to talk about with men.
As you will discover in the video, having a great conversation with a woman that you're sexually interested in is mostly about making her feel attracted to you. If the majority of your conversation with her is just nice, friendly and polite, then there isn't much for her to feel turned on by.
Most guys are nice to women, so just being nice is not the secret to standing out. There's nothing wrong with being a nice guy, but you also need to make women feel sexually attracted to you. Then, anything that is good about you becomes more appealing in her eyes.
Watch this video to understand more about the problem with being too nice to a woman…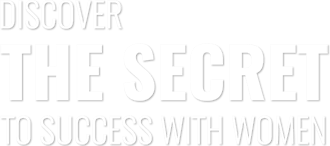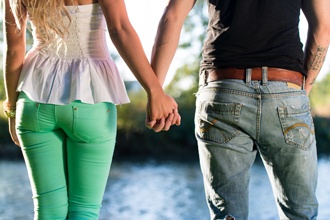 Free video reveals how ordinary guys get laid or get a girlfriend by using a simple approach that works instantly on all kinds of women...
Yes, I want free tips via email from Dan Bacon. I can unsubscribe at anytime with a click.
Privacy policy
.