There are plenty of lonely women out there who either don't have the time to meet a new guy, or don't have many friends to help introduce them to new guys.
Some women will go many months or even a couple of years with getting a date and after a while, they begin to wish they could just meet a great guy who could have sex with them, love them and fill up the gap that has been missing for so long.
It's hard to believe for some guys, but even many beautiful women struggle to find themselves a boyfriend.
Beautiful women can easily attract a man for sex, or agree to meet up with the 100s of guys who'd love to meet her via a dating app, but according to research, more than 70% of women don't follow through and go on dates via dating apps.
So, while a woman can get a lot of attention on a dating app or easily say yes to the many men who'd love to have sex with her, it doesn't mean she will actually go on dates and find herself a boyfriend.
As a result, she can end up feeling quite lonely, confused and frustrated because even though she has the looks, she finds herself alone on the weekend and wondering why she can't get a boyfriend.
Yet, here's the thing…
If you saw her walking down the street, at a bar, at a cafe or wherever else, she will usually be HIDING her loneliness by acting like she is fine, has plenty to do, is happy without a man, or possibly already has a boyfriend and as a result, isn't looking around trying to find a man.
Deep down though, she will be feeling sad and wondering why guys don't approach her, make her feel attracted, get her number and arrange a date.
Many Modern Man Are Also Missing Out on Love, Sex and Companionship
As a man, one of the worst feelings in life is to miss out on sex, love and companionship with women and then look on and notice that your friends, siblings or coworkers don't have the same problem.
It can make you feel as though you are the odd one out or that there might be something wrong with you.
Yet, here's the thing…
Many lonely men don't realize there are millions of lonely women who are suffering from the same lack of success with their dating and relationship life.
For example: If a woman is single and hasn't been able to get a relationship to work, then he has a 100% failure rate when it comes to relationships.
Her friends, siblings or coworkers might be happy in a relationship, while she looks on and wonders why she is the odd one out.
Of course, it won't mean that she doesn't have guys who are secretly interested in her, or have made it obvious (i.e. male friends who have feelings for her and have told her that, or have made it obvious via their behavior).
Beautiful women will often have a few guys interested in them, but will hold out n the hope of meeting a guy who can make them feel enough attraction to be interested in starting a committed relationship.
At the end of the day, most women would rather go without having a man than to just get with a man who doesn't know how to make her feel attracted (i.e. he's too nervous, is too nice and doesn't know how to flirt with her, doesn't know how to display masculinity in a way that makes her feel girly in comparison to him).
Additionally, it has been proven by science that the sexual pursuit area of a woman's brain is 2.5 times smaller than it is in a man's brain.
In other words, men are hard-wired to pursue women and make something happen, whereas women are hard-wired to be passive and wait for a man to make a move.
Pursuing a woman doesn't mean telling her how you feel though.
It's about interacting with her, making her feel attracted during the interaction and then making a move.
Without making her feel attracted, she's just not going to be interested.
Finding Lonely Women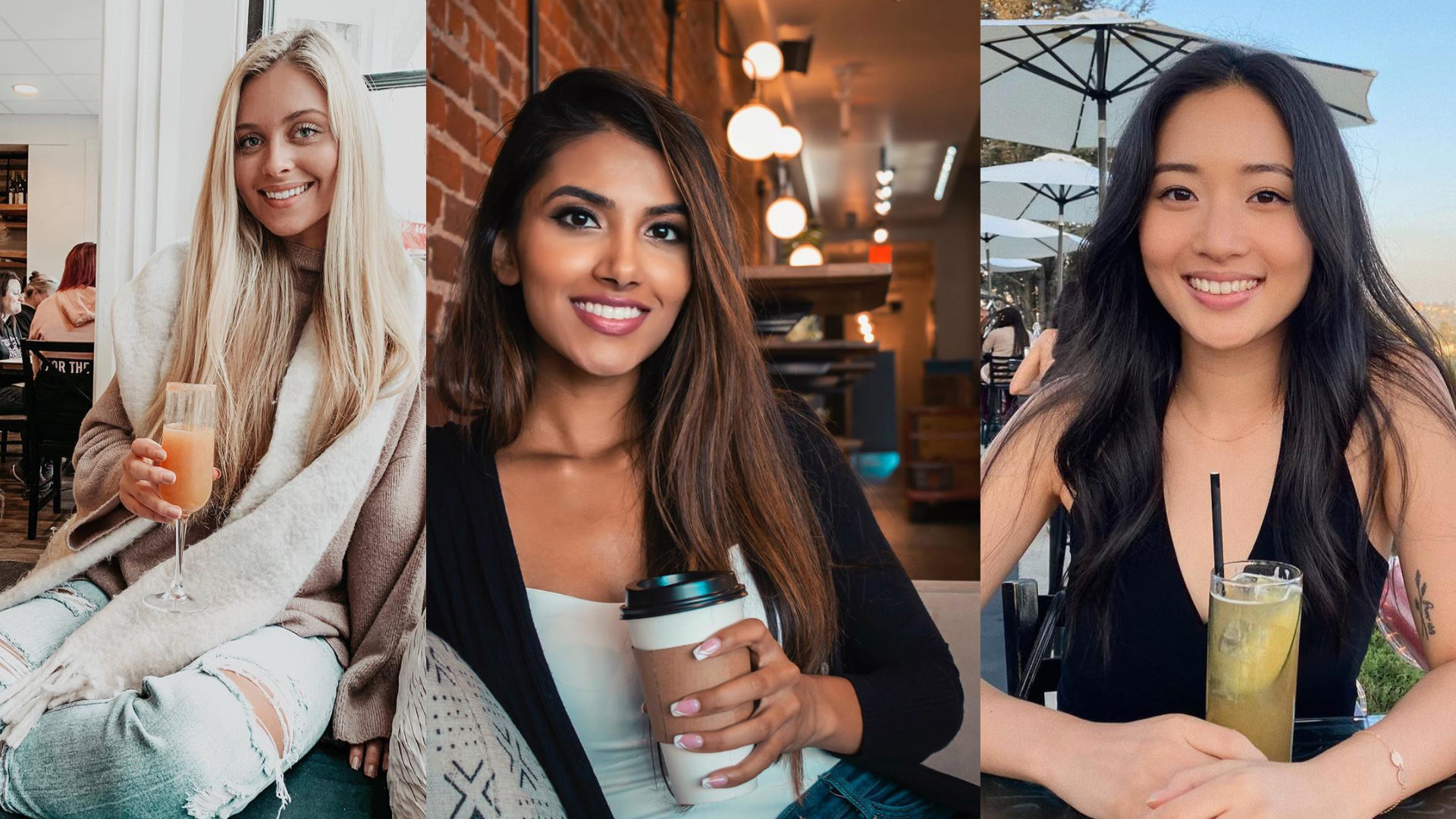 You likely walk past single, lonely women all the time, but don't know if she's single, or don't have the courage to walk up and start an interaction, attract her and then get her number.
The lonely woman is the beautiful woman at the supermarket, the pretty woman on the train, or the cute woman sitting by herself in a café.
Single, lonely women are everywhere and the only thing stopping you from meeting them is YOU.
Maybe you don't know what to say, don't have the confidence to approach, or fear being rejected if you approach.
If you can develop the confidence to approach these women AND if you know what to say, then you will be surprised at how easy it is to approach and meet lonely women who are GLAD that a real man finally approached them.
I remember when I first started approaching women.
It was amazing to me how receptive women are, if you display relaxed confidence and can flirt with them to create a spark.
It's so easy that it's almost kind of strange that most guys don't know about it.
Most guys go through their life thinking that women are stuck up bitches who don't want to be approached.
Yet, when you do it correctly, almost all women are friendly, open and receptive to the approach.
Then, if you know how to get a number and what to say to get her to want to go on a date, you suddenly have a lot of women wanting to go on dates with you.
It's an amazing experience.
3 Places to Meet Lonely Women
As I said, lonely women are EVERYWHERE.
What you need to do is approach women, find out if they are single and then take it from there.
If you are worried about approaching women who may not be lonely or single and looking for some attention, here are some great ideas to ensure that you meet single women who are open to meeting guys:
1. Join a Meetup.com group: There are meet up groups about almost ANYTHING you can think of.
Lonely women often attend groups because they don't have many friends and are trying to meet men in an environment with less pressure than a bar or nightclub.
2. Ask your friends to set you up: Post the following message on Facebook, "Hello friends. I have decided that I am bored of the single life and would like to meet a great woman. If you know of any single women who would suit me, can you please set up an introduction or let me know so I can contact her and say hello?"
3. Go to a speed dating event: Speed dating events are full of single women, many of whom are lonely and desperately looking for a guy.
Want to Know the SECRET to Success With Women?
Watch this hidden video where Dan exposes his BIGGEST secret to success with women, which allows you to easily get laid or get a girlfriend.
This video is only available here and you can watch it for free right now.
Yes, I want free tips via email from Dan Bacon. I can unsubscribe at anytime with a click.
Privacy policy
.