Here are 5 common reasons why a woman will behave that way towards an ex boyfriend:
1. She is trying to get you to react badly, so she has more of a reason to remain broken up with you
When a guy tries to talk to his ex girlfriend, but she is shouting at him and making things difficult, it can cause him to feel very frustrated or even angry.
If he becomes angry and shouts back at her, she can use that as another reason to remain broken up with him (i.e. say that he is 'scaring her' or that she's had enough of his bad treatment of her and so on).
For example: A guy might get angry with her when she shouts at him.
He might then shout back and say things like, "What the hell is wrong with you? I'm trying to talk to you and you're f**king shouting at me. Why don't you just SHUT UP for a minute and let me talk!"
That kind of reaction might be exactly what she's been waiting for, so she can then say something along the lines of, "Why are you shouting at me? You're so angry these days. You scare me now. I mean, what would stop you from becoming violent if I keep talking to you or hanging out with you? I'm sorry, but I can't risk being with a man who loses control of his emotions so easily. You need help. Goodbye. It's over."
Alternatively, rather than getting angry, a guy might become upset and overly emotional.
He will beg, plead and in extreme cases, even cry to her and say things like, "Why are you doing this to me? Please, just give me a chance. Yes, I made some mistakes, but I don't deserve to have you shout at me when I try to talk to you. I have treated you so well in the past. The least you could do is show me some respect. I love you. I care about you. Please don't do this to me."
She can then use that (i.e. him crying, pleading with her) against him and say something like, "You really need to grow up. I don't know why you're crying. It's really quite pathetic. I don't want you contacting me anymore. It's over. Goodbye."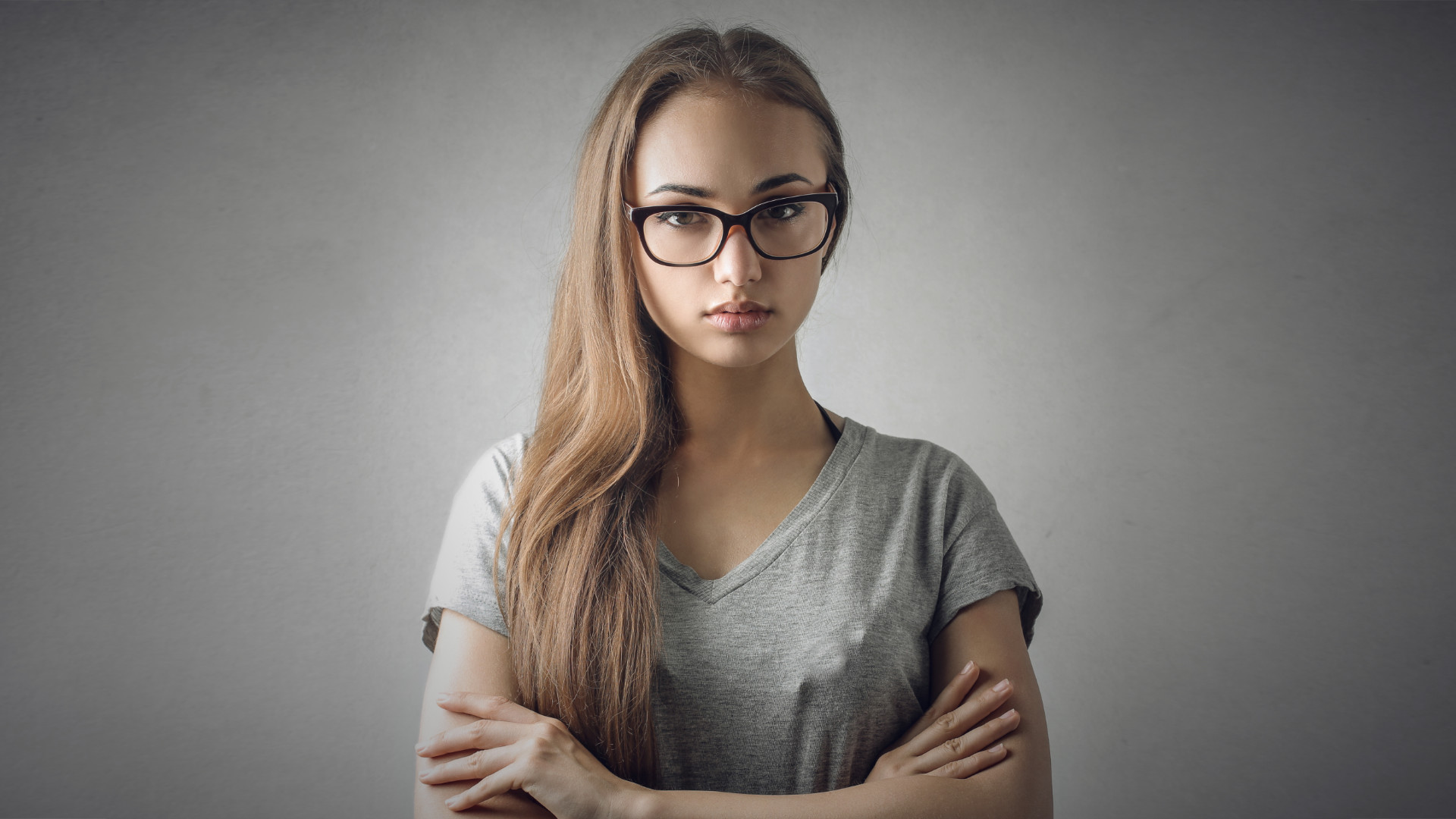 Getting him to react in an angry, or overly emotional way, then gives her more reasons to remain broken up and not give him another chance.
This is why, if you want your ex to stop shouting at you when you try to talk to her and even begin regretting her decision to break up, you need to maintain control of your emotions around her no matter what she says or does.
When she notices that you're being calm and relaxed and are maintaining your confidence, she will naturally feel a renewed sense of respect for you.
When she respects you, she will also begin to feel attracted to you and open up to being with you again.
2. She is abusing the feeling of power she now has over you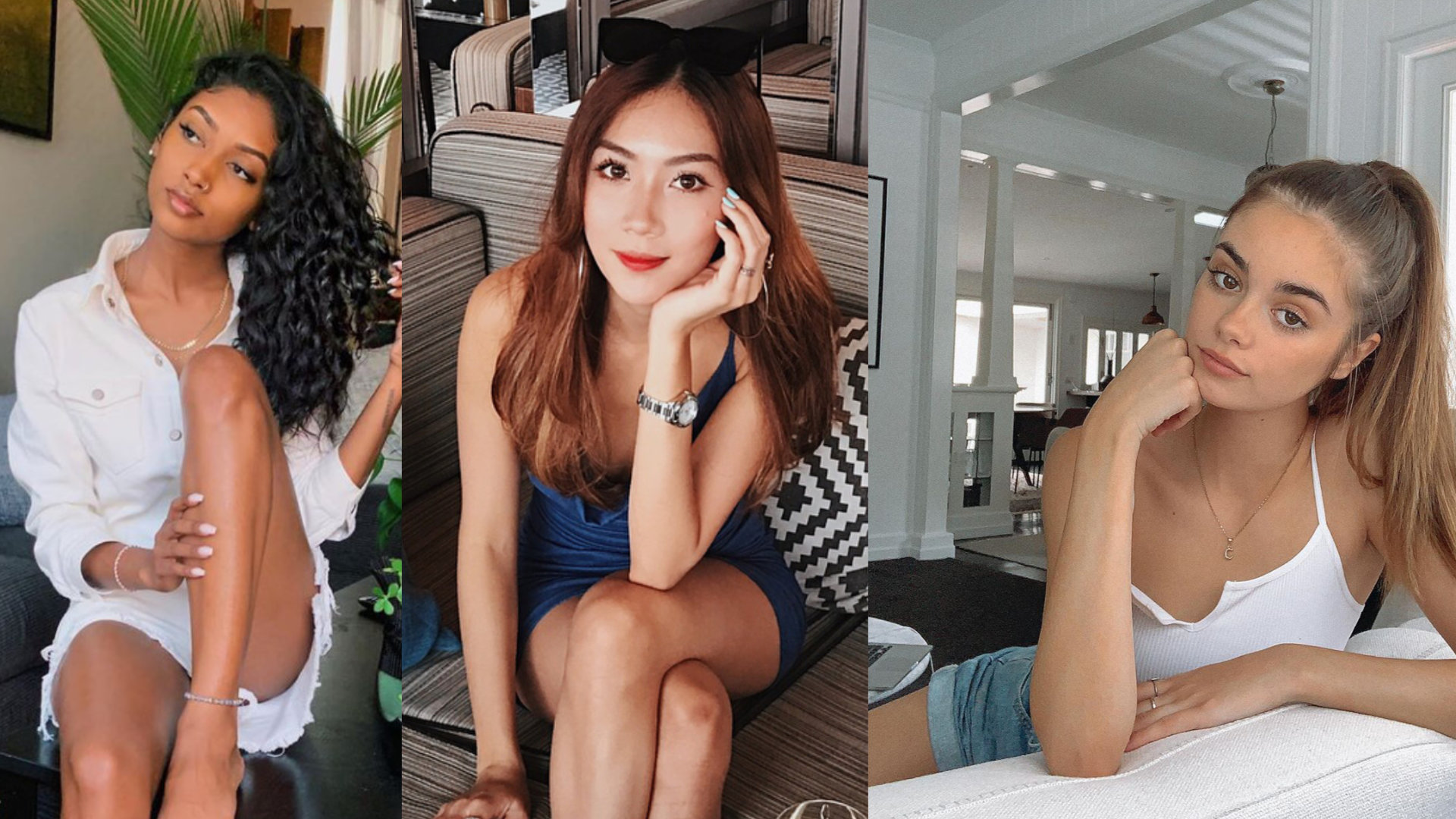 Some guys assume that the best tactic to use to get an ex girlfriend back is to be nice to her and put up with her moods and bad treatment.
A guy like that will hope that if he is nice enough to her, she will eventually take pity on him and give him another chance.
Yet, women see that type of nice guy reaction from a guy as being desperate and desperation isn't attractive to women.
Additionally, women just can't respect men who are desperate for them.
It just doesn't work.
Here's the thing…
A woman will often give the impression that she's the one calling the shots (and prefers it that way), but she doesn't.
The reality is that women simply do not respect men who believe their act of dominance.
Women know that they are not the more dominant ones when it comes to sexual, romantic relationships between men and women.
They also don't want to be the dominant ones.
A woman wants to be with a man who has the confidence to stand up to her in a dominant, but loving way, rather than allowing himself to be walked all over by her.
This is why, if you take your ex's drama (i.e. her shouting at you) too seriously, she won't be able to respect you because she will feel as though she is the one in control.
3. She is testing to see if you are man enough to handle her outbursts and get her to respect you again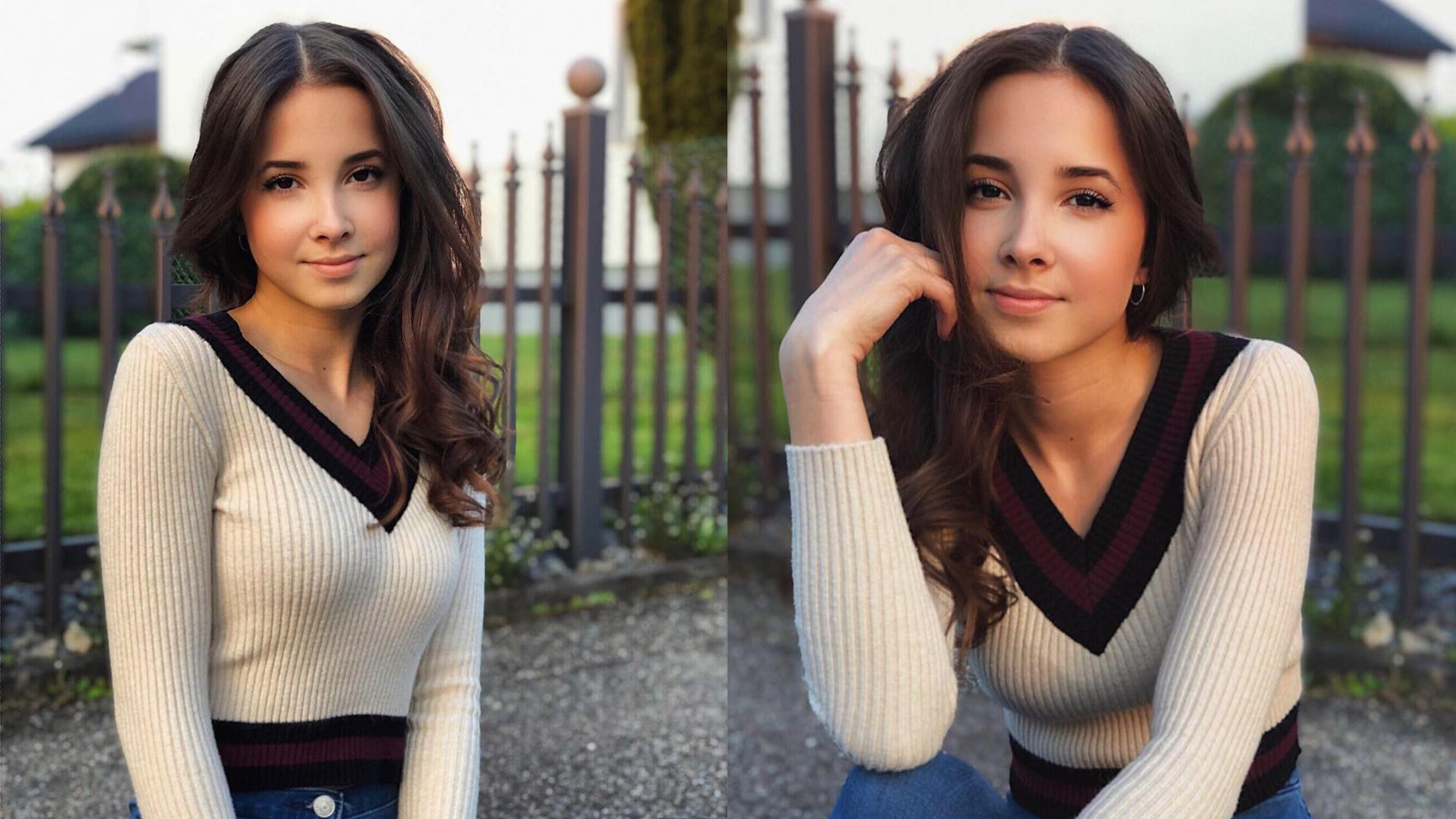 In some cases, a woman will shout at her ex as a way of seeing if he's man enough to handle a woman like her now (due to her changing after a break up), or if she should remain broken up with him and go for a more confident, masculine man.
She will shout, get angry and become dramatic and look to see how he responds.
For example:
Does he crumble and start doubting that he has a chance with her?
Does he beg and plead with her to tell him what he's doing wrong?
Does he walk away and give up on getting her back just because she's being mean to him?
Does he suck up to her in the hope that she will be nice to him?
If he reacts in any of those ways, she will begin to feel as though he's not the kind of man she can look up to and respect (i.e. because he's too emotionally weak and sensitive).
As a result, she will push him away by saying something like, "Look, I've had enough, okay? It's over. Just leave me alone. Go away and never contact me again."
She might then block his number, mark his email as spam and unfriend him on social media.
On the other hand, if her ex remains calm and confident no matter how loudly she shouts at him, she won't be able to stop herself from feeling a renewed sense of respect for him as a man.
When she feels that respect, she will then start to feel attracted to him again.
From there, her defenses will come down and she will naturally start to open up to the possibility of getting back together.
Alternatively, she will open up to hooking up with him again to see how she feels afterwards.
4. She knows you will put up with it and pretty much any other bad behavior she dishes out
When a woman knows that she can get away with treating a guy badly, it often brings out a nasty side to her (e.g. unloving, distant, selfish, inconsiderate, mean).
On the other hand, when a woman feels as though she needs to treat her man well, or else she could lose him, it brings out a different side to her.
To keep him happy and avoid losing him, she will be much more loving, affectionate, kind, thoughtful and nice towards him in the relationship.
Now that you and her have broken up, the same rules still apply.
If you want to bring out her good side, you need to make her feel so respectful and attracted to the new and improved you that she doesn't want to treat you badly.
Suddenly, she fears that if she loses you, she will regret it and miss you.
As a result, she will want to stop shouting and creating drama and instead, start being more friendly and open when talking to you.
5. She wants you to hate her, so you don't want to be with her anymore
If a guy won't give up on trying to get his ex girlfriend back, she might begin treating him badly (e.g. by shouting at him when he tires to talk to her, being rude, being selfish, insulting him), so he can start to hate her.
She hopes that he will think something like, "What a bitch. Who needs a woman like her anyway?! Forget it. I'm over her. I'm not interested in getting her back anymore. Screw her. I'm going to move on" and then walk away.
She can then get on with her life and find herself a new man to get into a relationship with.
Here's the thing though…
If you want her back, don't fall for her attempts to make you hate her, so you then feel motivated to find a new woman instead.
If you want her back, maintain control of your emotions and guide her through the ex back process.
Part of that process is re-attracting her.
So, rather than getting upset when she shouts at you, focus on making her feel attracted by remaining confident, using humor and flirting with her to create sparks between you and her.
When she notices that you're not falling for her fake drama and beginning to hate her and she's falling back in love with you, then she will naturally feel drawn to the idea of getting back with you.
You can then guide her back into a relationship with you that's based on a whole new level of respect, attraction and love.
It will feel more mature, deep, exciting and fulfilling for the both of you.
So, go for it.
4 Mistakes to Avoid Making if She Shouts at You Again
1. Appearing intimidated by her outbursts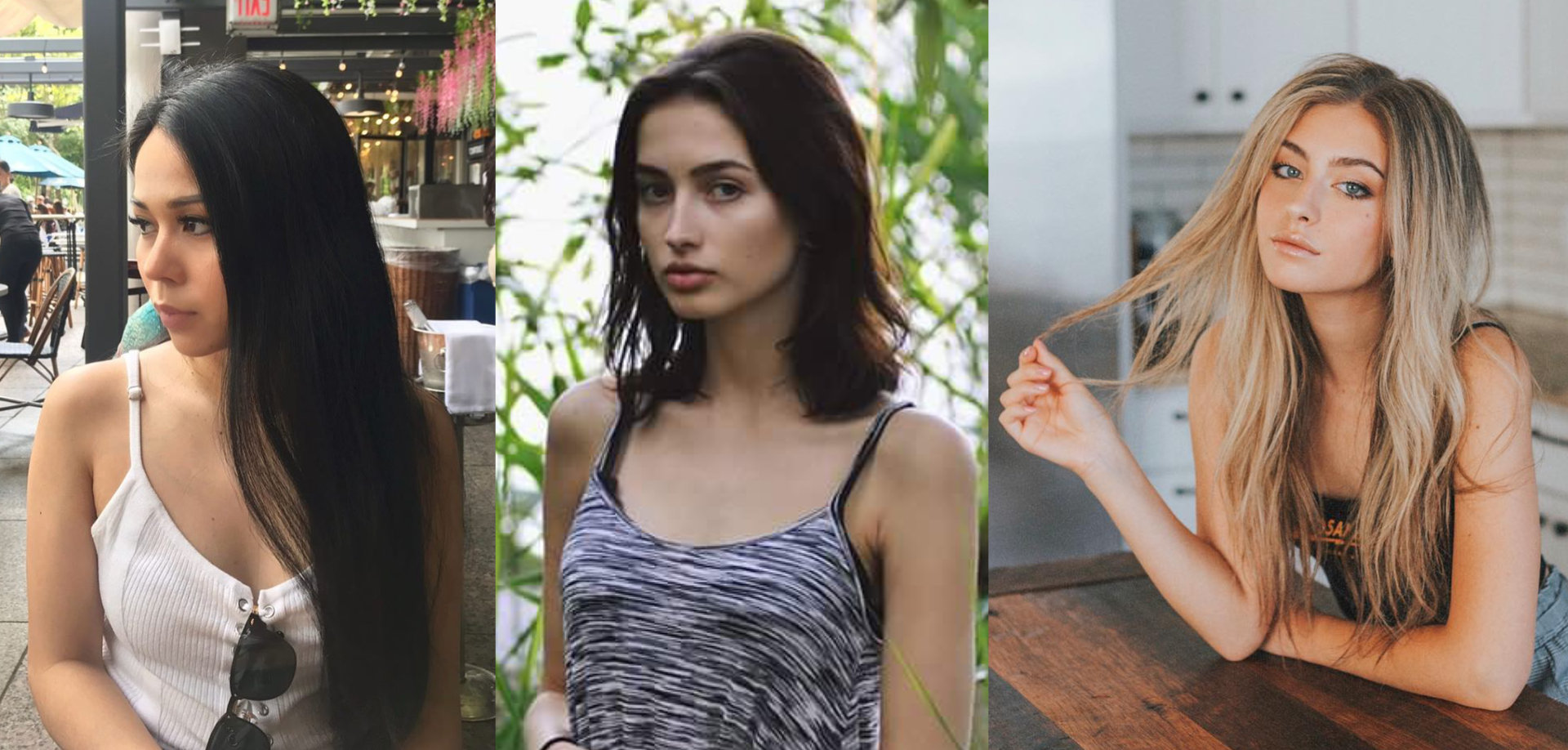 Women aren't attracted to men who are intimidated by them.
So, when your ex girlfriend is acting angry and shouting at you, she doesn't want you to take her dominant act so seriously.
She wants you to look at her as a girl and you as the man.
She's not more powerful than you.
As a result, you don't feel intimidated or scared when she is angry, shouting or being ridiculous.
Instead, you remain calm, confident and in control like a real man.
You still treat her well and listen to her, but you don't get intimidated and you don't take her emotional outbursts so seriously.
When your ex notices that, she will naturally feel a renewed sense of respect and attraction for you.
2. Becoming more angry and aggressive than her to hopefully get her to respect you
In most cases, tit for tat doesn't work in relationships (i.e. if she gets angry, you get angry, or if she shouts, you shout).
So, just because she's behaving like an out of control brat, it doesn't mean you should copy her.
If you do, she will simply blame the drama on you and make you out to be the angrier one, or say that she's scared of you now or something like that.
Another mistake to avoid making is…
3. Not getting to the core reasons why she doesn't feel the need to respect you
A woman will usually disrespect a man because he's given her a number of reason to not respect him.
For example:
He became too clingy and needy, so she felt like she was responsible for his emotional well being.
He lost confidence in his value to her, so she felt like she was too good for him.
He always seems to become nervous and unsure of him when she was being moody, so she felt like he couldn't handle a girl like her.
He stopped making decisions in case she didn't like what he decided and just went along with what she wanted, so she felt like he lacked masculinity.
When you know the core reasons why she lost respect, you can then quickly make some adjustments and interact with her.
When you do, she experiences newfound feelings of respect and attraction for you, based on the man you have become.
Suddenly, she starts feeling like what you and her had isn't over yet.
As a result, she opens up to seeing you or being with you.
4. Constantly trying to push for a relationship, even though she is treating you badly and currently isn't attracted to you
If you continue to push for a relationship with a woman who is disrespecting you, then you are just rewarding her bad behavior.
When you do that, a woman can't respect you and if she can't respect you, she will struggle to feel attracted to you.
Without respect and attraction, she's not going to feel like being in a relationship with you.
So, from now on, use interactions with your ex girlfriend to reawaken her feelings of respect and attraction for you.
When you approach the ex back process correctly, she naturally wants to be back with you, or at least give you another chance to see how things go.
Want Her Back FAST?
Watch a secret video by Dan Bacon where he reveals the fastest way to get your ex back.
It's only available here. Enter your email below to watch the video for FREE right now.
Yes, I want free tips via email from Dan Bacon. I can unsubscribe at anytime with a click.
Privacy policy
.