Here are 6 common reasons why a woman will do that and how to get her back:
1. She didn't want to live with the idea that you might never come home
For some women, the stress and uncertainty of living with the thought that the man they love could die any minute can become unbearable.
For example: A woman like that might find herself worrying all the time and being on edge for no obvious reason.
She may also start to experience problems with her health (e.g. she becomes clinically depressed and needs medication to cope, or experiences stress-related ailments such as migraines/heart related problems/stomach issues/eating disorders).
So, for her own mental, physical and emotional well-being, she may decide to break up with her guy.
That doesn't necessarily mean that she doesn't love him anymore, it simply means that she can't handle the stress of the relationship, or the fear of losing him.
In the same way, it's very possible that your girlfriend broke up with you while you were deployed as a last resort, because her health was taking a battering from all the stress she was experiencing.
That means, she may still have feelings for you, even though she broke up with you and that's good news.
Of course, that doesn't mean you should rush off and call her and say things like, "I know why you did this. You're just feeling stressed, but it's okay. I promise I won't get killed. You just need to hang in there and everything will be all right," because it will likely only make her feel defensive and close herself off from you even more.
Instead, a better approach is to convince her that you can at least be friends now, with no strings attached.
That will likely take off some of the pressure she's feeling about losing you.
It also gives you an excuse to stay in contact with her.
This is especially a good idea if you're still deployed and don't know when you'll be back.
You can then use the 'friendship' to continue building on her feelings of respect and attraction for you, so she doesn't want to get over you and move on.
Then, when you finally get back home, you can fully reactivate her feelings for you in person (e.g. by making her smile and laugh and feel good to have you back in her life, flirting with her to create sexual tension between you, being emotionally masculine when she's being a sensitive, emotional girl around you) and get her back.
Just remember: Don't make the mistake of being a nice, neutral friend who pretends that he's no longer attracted to her in a sexual or romantic way.
If you do that, she will almost certainly focus on getting over you and moving on.
So focus on making her feel attracted during interactions with you (e.g. via text, Skype, social media, over the phone and in person).
The more you do that, the more she will start seeing you as more than just a friend.
You can then hook up with her sexually and get her back.
Another common reason why a woman will break up with her guy while he is deployed is…
2. She became jealous of her girlfriends who were enjoying single life, or relationships where the man is always with her
Imagine a woman is sitting at home alone with only photos of her man as company.
In the meantime, all around her, her girlfriends are busy going out, having fun with their boyfriends and husbands, or if they're single, hooking up with guys and enjoying themselves.
It's only natural that she may begin to feel a bit jealous and like she's missing out.
She might then begin to think things like, "I'm the only one stuck here alone. Everyone else is having fun and enjoying their life while they're still young. How long do I have to wait before I can have a bit of fun too? It's not that I don't care for my boyfriend, but this long distance relationship just isn't working for me. I know it's not his fault, but I don't want to miss out on the best years of my life. Maybe I'm better off breaking up with him and enjoy being single for a while. Then I might even be able to find myself a new man who will stick around and do some of the fun things I want to do, rather than me having to sit around by myself waiting for a guy who may or may not come back to me sometime in the future."
This can lead to her breaking up with her boyfriend.
Yet, here's the thing…
A woman who is happy in her relationship with her man would never get tired of waiting for him, even if he is far away and even if she sees that all her friends are having so much fun without her.
Yes, she may miss him and wish he was with her.
Additionally, she may envy her friends who are in relationships and who get to enjoy their men every day.
However, it's unlikely that she will feel as though she's better off breaking up with her guy and moving on.
Instead, she will likely feel even more motivated to wait for him, because she knows that what they have is special.
Not only do they love and care for each other, they have also endured the test of being apart under difficult circumstances (i.e. he is at risk of getting hurt or even dying) and that only makes the relationship stronger.
So, when a woman breaks up with her boyfriend while he is deployed, because she feels like she's missing out, chances are high that there are underlying problems in the relationship that are being ignored.
For example: Some of the reasons why a woman will feel that it's better for her to break up and even be single for a while than to stick in a relationship with a guy are…
The relationship has fallen into a rut and is boring, predictable and unexciting when they're together.
She feels taken for granted and like her man expects her to stick around just because of what they had in the beginning, even though the relationship hasn't felt good to her for a while.
He's stopped saying and doing the types of things that made her feel attracted to him in the first place.
She feels more like his friend than his woman (i.e. because he treats her like one of his buddies, rather than like a sexy and desirable woman).
Here's the thing…
Just because things felt great between you and your girlfriend at the start of your relationship, it doesn't mean that she's going to want to stick around for life in a relationship that has lost its spark.
So, if you want to get her back, it's very important that you actively spark her feelings of respect and attraction for you again (e.g. by making her laugh, smile and feel happy when she's interacting with you).
When she feels more attracted to you than she ever has before, because you are now making her feel attracted in new and exciting ways, she will realize that she has nothing to feel jealous about.
In fact, what she has with you is something other's will envy, because it's based on mutual love, attraction and respect that grows stronger and deeper every day.
As a result, she will regret her decision to break up with you and will want to be your girl again.
Another common reason why a woman will break up with her guy while he is deployed is…
3. She always planned on breaking up with you, but didn't want to do it while you were home
Sometimes, a woman will want to breakup with a guy, but because she's worried about how he might react if she does, she keeps putting it off.
For example: She may fear that he will…
Get upset and lose control of his emotions (e.g. beg and plead with her to change her mind) and she doesn't want to have to deal with that
Get angry with her and possibly become violent or aggressive.
Try to talk her out of her decision (e.g. by trying to make her feel guilty for breaking up with him just before he gets deployed).
So, rather than come out and do it to his face, she instead waits for him to get deployed before she goes through with it.
Essentially, she's likely hoping that he will have enough time to get over her by the time he comes back, so that she won't have to endure the stress of having to give him reasons and explanations about why she doesn't want to be his girl anymore.
Additionally, by breaking up with him while he's deployed, it gives her more time to fully get over him and find herself a replacement man.
Then, by the time her ex gets back and tries to convince her to give him another chance, she will be able to say something along the lines of, "I'm sorry but it's just too late. I've moved on already and I have a new boyfriend now. Please accept that what we had is over and try to move on too."
If this is the case between you and your ex, the important thing for you to do from now on is not to give up.
If you accept her decision and walk away now, you may end up regretting it later on.
So, what should you do instead?
Make sure that you stay in her life.
Not as a clingy, needy ex boyfriend, or as a friend, but as the guy who makes her feel so attracted during interactions, that she begins to regret her decision and starts to want to be your girl again.
Another common reason why a woman will break up with her guy while he is deployed is…
4. She started to feel lonely and horny, so she broke up with you to pursue another guy
What a lot of guys don't realize is that women have sexual needs too.
So, unlike in the past where a woman had to suppress those needs if she was single, or only have sex at the request of her husband if she was in a relationship, today's woman is free to be as sexually active as she wants to be.
If she is single, she can have casual sex as often as she wants, with as many guys as she wants and it's perfectly okay.
If she is in a relationship, her and her guy can be as wild and sexually active as they choose to be.
However, in a case where a woman is in a long distance relationship with a guy (e.g. because they live in different cities or countries, he is deployed), it's only natural that even though he's away, her sexual needs won't diminish.
In fact, thinking about him and all the good times they shared together, both emotionally and sexually, can make her hornier than ever.
Yet, that doesn't mean she's going to go around sleeping with any guy she can find to satisfy her sexual needs, just because her man isn't around.
Of course, there are some women of bad character who will do whatever they want (i.e. cheat on their guy) if they feel like it, without it bothering them in the least that they are being unfaithful.
However, most women will resist their sexual needs, because they love and respect their man.
A woman like that will literally count down the days until she will see him again.
She will patiently and faithfully wait for him to come home, so that she can hug him, kiss him, and have mind blowing sex with him, because she feels so happy to be back in his arms again.
That is what is possible when a relationship has the right dynamic and the guy makes his woman feel increasing amounts of love, respect and attraction for him over time.
On the other hand, it doesn't matter if a guy is deployed or right there with his woman, if he fails to make her feel sexually and emotionally attracted to him.
She will feel dissatisfied and then if another guy comes along and sparks her sexual and romantic feelings for him, she won't be able to resist him.
If your girlfriend broke up with you while you were deployed, it could be because another guy sparked her feelings more than you did.
She then felt that she was better off breaking up with you to be with him.
Here's the thing though…
Although it sucks to be dumped like that, you can still get her back if you want to.
The key is to give her the kind of attraction experience she won't be able to resist.
When you make her feel more respect and attraction than ever before, all her old feelings of love for you will come rushing back.
She then stops looking at other guys as being better than you, because she knows that no one else can make her feel as attracted and in love as you do.
She then naturally remains loyal and waits for you to come back to her, because she feels lucky to have you.
Another common reason why a woman will break up with her guy while he is deployed is…
5. She was stressed with how time consuming and energy sapping the regular video calls, texts or emails had become
Being in a long distance relationship can be exhausting for a woman and it gets even worse when a guy is deployed, because interactions with him are so unpredictable and even stressful.
She might then find herself always being on edge, waiting to hear from him and fearing that something might happen to him.
Then, when she does get a chance to talk to him (e.g. via video call), she has to put on her best face.
In other words, she always has to be positive on the calls or in her e-mails, to cheer her guy up and not let him worry about her.
So, unlike when a woman can come home after a bad day and tell her man what happened to her at work or university, or about the argument she had with her friend or sister, with her deployed boyfriend she has to keep all that in.
Initially, that can be okay, but after a while she might begin feeling like maintaining the relationship is just too much hard work for her.
She might then decide to breakup with him, rather than have to deal with the stress of being a military girlfriend.
Another common reason why a woman will break up with her guy while he is deployed is…
6. While spending time away from you, she realized that she didn't really miss you as much as she thought she should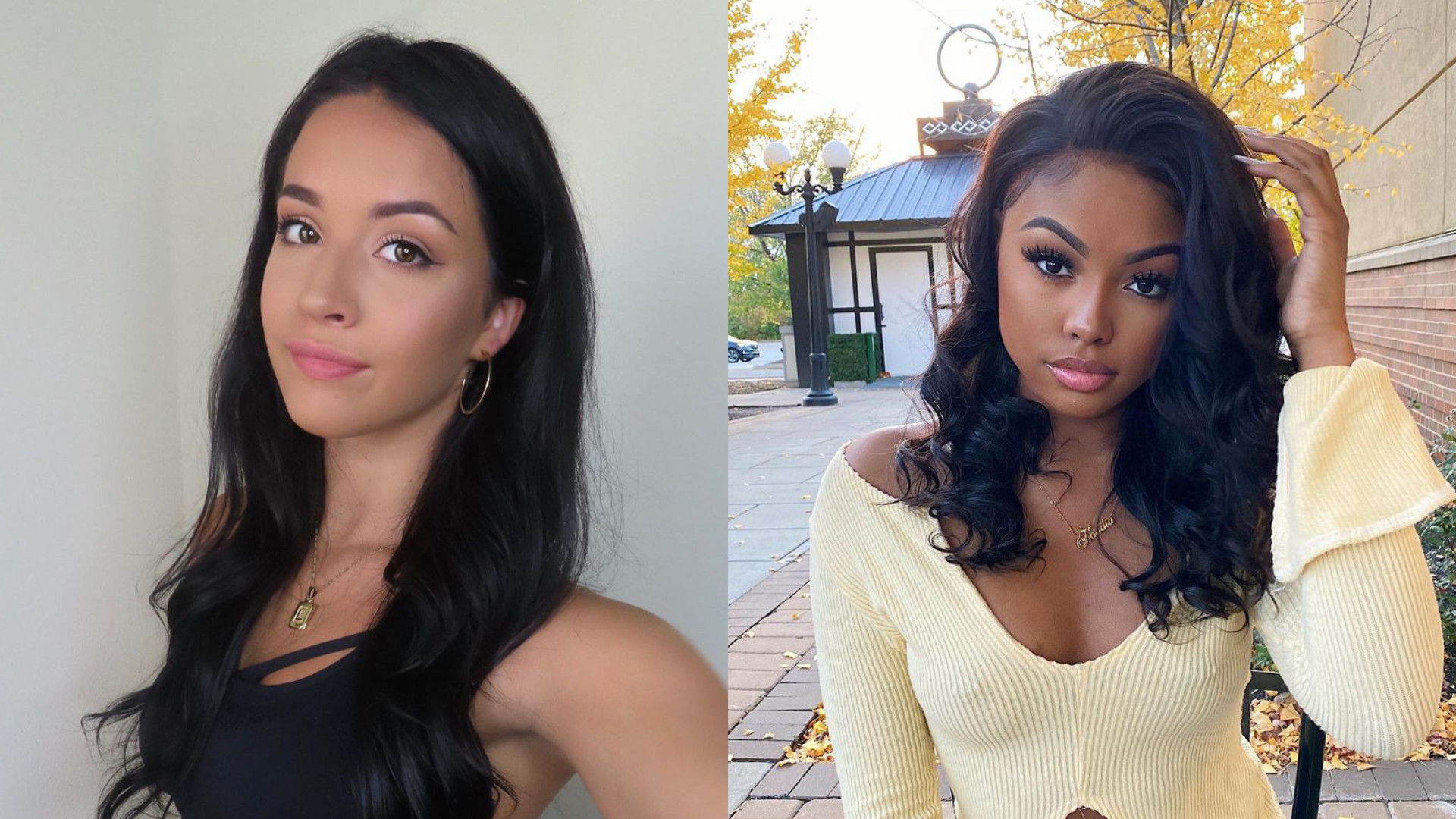 In some cases, a woman might realize that she's actually having a lot of fun without her guy around.
So, rather than sit around missing him, she ends up going out with friends and enjoying her life.
This can cause her to take it as a sign that maybe her guy is not the one for her.
Then, rather than stay in a relationship that she doesn't feel is going to last, she may decide to end it (even though her guy is still deployed) and get on with finding herself the man she intends to spend the rest of her life with.
Although finding out that your girlfriend doesn't miss you and doesn't believe you're the one for her can be hurtful, it doesn't have to signal the end of your relationship.
You can change how she feels.
You can make her miss you more so that the idea of losing you becomes worrying to her.
In other words, you can control is how you make her feel.
So, to start off with, get her to agree to stay friends.
Then, use every interaction you have with her from now on to spark some of her feelings for you.
That may be with an email, it may be with a phone call, it may be with a video call or it may be via social media, or a combination of all those things.
If you're going to be successful at getting her back, your focus needs to be on how you're making her feel during every single interaction.
In other words, if you're making her feel friendly or neutral feelings, or nothing at all, you're not going to get the results you want.
On the other hand, if you're making her feel sexually and romantically attracted, you're closer to getting her back.
She's going to start feeling drawn to you again.
She's going to miss you more than ever before and she's going to wish that your deployment will end quickly, so that you can be together again.
Avoid These 3 Mistakes
Although you might feel helpless right now and like there's nothing you can do to get your girlfriend back, the truth is, there's a lot you can do – even when you're far away.
You can re-attract her and get her back.
It all depends on the approach you use from now on.
In other words, are you going to do things that are attractive to her, or are you going to make mistakes that will push her away even more?
For example: 3 mistakes to avoid making are…
1. Trying to get her back by making her feel guilty about what she has done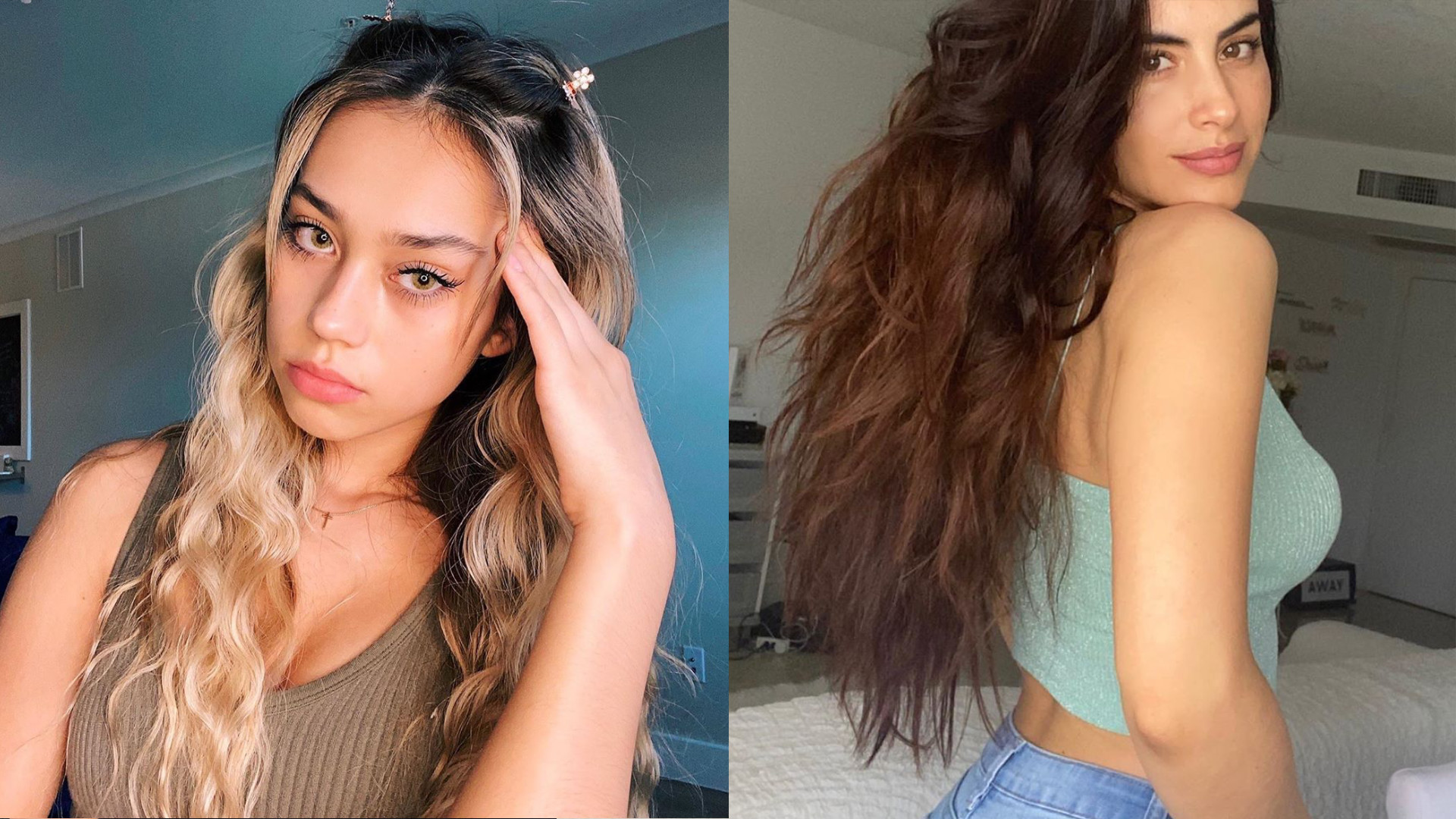 There's no denying that being dumped while on deployment is not a nice thing.
However, rubbing that in your ex's face and making her out to be a terrible person because of it, isn't going to make her feel like she wants to give you another chance.
Here's the thing…
A woman doesn't want to be with a man out of feelings of guilt for breaking up with him while he was deployed.
She also doesn't want to be made to feel like she's a bad person for putting her own wants and needs first.
So, don't bother trying to make her guilty.
Not only is that not an attractive quality in you (i.e. it makes you seem heartless, inconsiderate and manipulative), it will also likely just make her feel even more convinced that you're not the right guy for her.
A better approach is to accept the break up and then use interactions with her to make her laugh and smile and feel good to be talking to you, so she regrets her decision.
Another mistake to avoid making is…
2. Trying to have in depth conversations with her about the break up while still deployed
Long, drawn out conversations are difficult enough when done in person.
However, having such a conversation while being thousands of miles apart, is almost impossible.
Why?
When a woman has lost touch with her feelings for a guy, she will usually be closed off and not very receptive to what he has to say.
Then, because time is limited (i.e. because he's far away and can't sit on a call or video chat for hours), he can't spark some of her feelings for him first to make her more open to what he has to say.
Instead, he has to get to the heart of the matter right away and because she doesn't have feelings for him, she usually just refuses to listen.
That makes it a frustrating experience for both him and her and can even lead to arguments and disagreements, which defeats the purpose of having the discussion in the first place (i.e. to convince her to give him another chance).
So, if you want to talk about the relationship with your girlfriend, you need to wait until you can do it in person and then, only after you've re-sparked some of her feelings for you.
Only then will she open back up to you and at least listen to what you have to say.
Another mistake to avoid making is…
3. Not waiting until you get back home to get her back
In almost all other ex back cases, a guy shouldn't cut off contact and wait to get his ex back.
Yet, when deployed and in a position where it's impossible to meet up with her, re-attract her and get her back, a guy does need to give her that space.
During that time, he has to prepare himself to re-attract her by becoming more emotionally attractive to her (e.g. more confident, less unsure of himself and his value to her, more of a challenge).
Then, when he meets up with her and makes her feel attracted in new and exciting ways, she won't be able to resist being around him.
He can then build up her feelings for him and get her back into a relationship that is so much stronger than before, because it withstood the test of separation and won.
Want Her Back FAST?
Watch a secret video by Dan Bacon where he reveals the fastest way to get your ex back.
It's only available here. Enter your email below to watch the video for FREE right now.
Yes, I want free tips via email from Dan Bacon. I can unsubscribe at anytime with a click.
Privacy policy
.