The secret of how to get a friend to like you is to stop acting like you just want to be friends with her and start doing the types of things that will make her feel sexually attracted to you.
When a woman feels sexually attracted to a guy, she will automatically like him and be interested in exploring a sexual relationship.
Do you know how to make her feel sexually attracted to you? Watch this video to understand how it works…
You can make your friend feel attracted to you by displaying the personality traits and behaviors that naturally attract women, such as: Confidence, charisma, charm, the ability to make her laugh, masculine vibe, etc.
How Long Have You Been Stuck in the Friend Zone?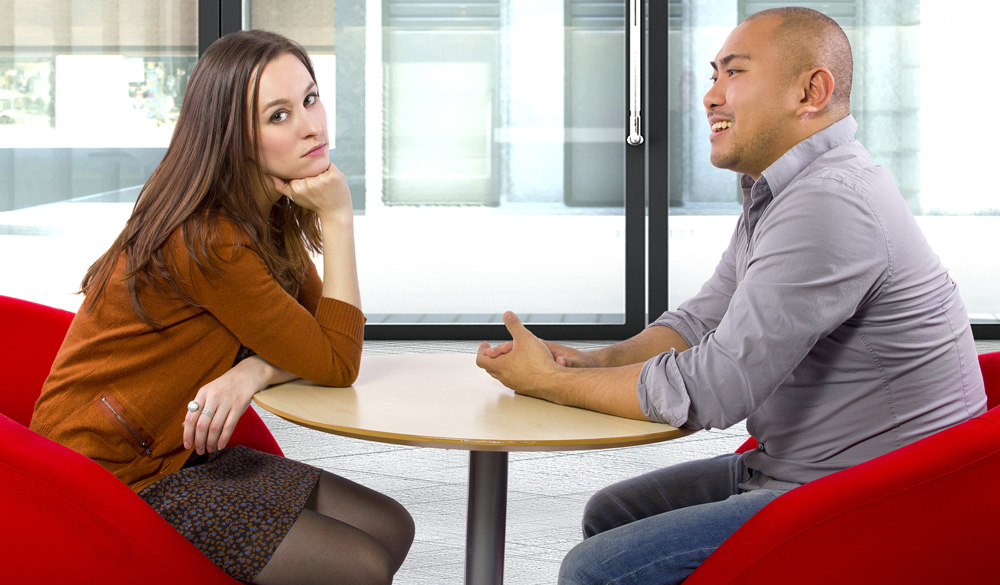 What type of relationship do you have with your friend at the moment? Do you hang out as friends? Are you always there for her? Do you listen and try to show her how good of a guy you are?
Well, if you answered "Yes" to those questions, I have some bad news for you…
Your friendship won't count for anything if another guy comes along, makes her feel sexually attracted and then escalates to kissing and sex. A woman's sexual desire will come first before her desire to be friends with a guy.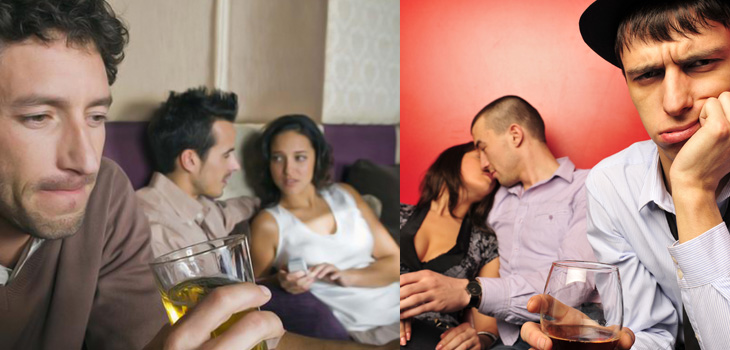 Your friend might feel bad for you and even ask you, "Are you okay with this?" but she won't stop and coming running back to you unless you start making her feel the type of sexual attraction she needs from a lover or boyfriend.
Women want to hook up with a guy who makes them feel sexual attraction. You have to start with sexual attraction and then everything else follows on from that.
If you pretend to be her friend and hide your sexual desire for her, she may believe that you just want to be friends and then hook up with another guy who is interested in having a sexual relationship with her.
However, be warned: Do not show your sexual desire in her until you have made her feel sexual attraction for you first. Attraction comes first and everything else follows that. You have to go through the right flow, otherwise a woman will feel awkward (i.e. because you like her in a sexual way and she doesn't feel that way about you) and she will reject you.
Being a Nice Friend Won't Make Her Wet
She's human.
She has a vagina and she wants to experience sex, love and good times with a guy that she chooses to have a relationship with. However, she's not going to feel turned on by you if you're just being a nice friend to her.
Here's why…
You can be nice to your friend, but you also have to start saying and doing the types of things that will turn her on sexually. That is what counts.
Make Her Work to Impress You and Maintain YOUR Interest
If you're trying to work out how to get a friend to like you, then you're probably one of the guys who is making the classic mistake of being too easily impressed by a woman.
Yes, you find her attractive. Yes, you want to have sex with her. Yes, you have good intentions.
Yet, what you probably don't realize is that pretty much every guy on the planet would offer her the same thing. If your friend is a pretty girl, then most guys would have sex with her simply based on her appearance.
Out of those guys, probably 80% would have a relationship with her…even if she didn't do anything other than look good. She doesn't even have to impress most of the guys that she meets and that is BORING to her.
This is one of the reasons why women are attracted to guys who are more of a challenge…
When you switch things around and start making her feel attracted, she will begin to hope that you like her too. Then, if you can just be courageous enough to offer her the best gift of all, you will be a bit of a challenge to acquire.
You will make her work a little to build up your interest, maintain your interest and get you out on a date.
Most guys will NEVER give that experience to a woman because they think that being a challenge will result in losing their opportunity to have sex or a relationship with her. Yet, it's actually one of the easiest ways to get a woman chasing you and falling madly in love with you.
Instead of you doing all the work and trying really hard to hopefully get your friend to like you, the responsibility falls into her hands and she has to impress you.
Of course, you can still show interest in her, but just make sure that she always gets the impression that you're not 100% keen on her…yet. Let her feel the desire and worry about trying to impress you.
If you can do that for her, she will fall madly in love with you and won't want to let you go.
Want to Know the SECRET to Success With Women?
Watch this hidden video where Dan exposes his BIGGEST secret to success with women, which allows you to easily get laid or get a girlfriend.
This video is only available here and you can watch it for free right now.
Yes, I want free tips via email from Dan Bacon. I can unsubscribe at anytime with a click.
Privacy policy
.