Spending quality time together with your wife or girlfriend is an essential part of keeping a relationship happy and connected.
You might be familiar with the term "quality time," but what does it really mean and how do you actually spend quality time with your woman?
Quality time is any time that you and your woman spend together that makes you feel closer, more connected and more in love than you were prior to that moment. The quality time might be 20 minutes out of an entire evening together at home, or it might be hours.
The amount of the quality time doesn't always matter, as long as you do it often enough to keep the relationship feeling good.
Staying Connected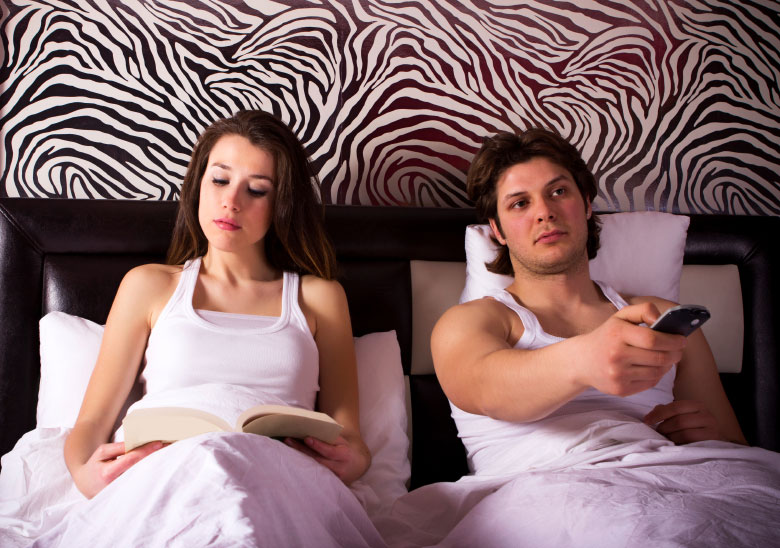 The success of your quality time together is not about how much time you spend together, but what you do with it.
For example: Sitting in front of the TV can be quality time if it is used as an opportunity to connect with one another. Every now and then, you can talk about what you're watching and relate it to your life together, your goals and your evolving understanding of the world.
When my wife (I recently got married) and I are watching TV, I will often turn it into quality time by making jokes about what we are watching, or have a more serious conversation about what we've just witnessed. Personally, I find that reality TV shows and documentary type shows offer the best opportunity to do that.
When she is watching a drama series, she usually won't want to be interrupted. Likewise, if I'm watching a serious type of documentary that I am learning something from, I won't want her to interrupt.
Outside of doing the typical thing of sitting on a sofa and watching TV, quality time with your wife or girlfriend can be as simple as making an effort to remain involved in one another's lives, including talking about each other's wants, dreams, ambitions and interests.
If you lose touch with who your wife or girlfriend really is, wants to be and loves to be, you will lose touch with the real her. The woman you got into a relationship with months or years ago, isn't always going to have the same hopes, dreams and ambitions.
One month, she might want to restart her dream of being a dancer, while the next month she is feeling like she'd rather focus on being a mother or doing better at her job. Whatever the case, it's important to stay connected with her and encourage her to do the things that she really wants to do.
Not showing genuine interest in what your girlfriend or wife has to say, will be taken to heart by her and seen as a demonstration of you not having much interest in her as a person. When an emotional gap begins to form, she will also begin to distance herself sexually.
However, let me be clear and say that the answer to a successful relationship is NOT about you being Mr. Attentive for her all the time. The secret to success with relationships is to focus on deepening the love, respect and attraction over time.
Staying Close
Doing everything together as a couple does not guarantee a close relationship. You and your woman will feel close, in love and happy with each other if there is mutual respect, love and attraction.
Many guys make the mistake of taking their woman's love and commitment for granted. Just because things felt great at the start and you used to be so close, it doesn't mean that she will stick around for life or for many years if that closeness no longer exists.
If she doesn't feel a lot of respect and attraction for you, she won't be excited to be in love with you. She might love you as a person and appreciate you, but if she doesn't truly respect you as a man and can no longer feel a sufficient amount of attraction for you, her desire to be close with you may begin to fade away.
It really depends on the woman. If a woman is attractive and knows that it will be easy for her to find a replacement man, she will usually break up with a guy when the love, respect and attraction fades away. However, if a woman doesn't feel like she could get a good enough replacement, she may decide to stick with the relationship even though she is unhappy.
Either way, what the man needs to do is begin saying and doing the things that will bring him and her closer together. He has to start making her feel attracted to him in new ways, building up her respect for him as a man and deepening the love that they share.
Examples of Spending Quality Time Together
Quality time can be spent anywhere while doing anything that you and her will enjoy. As long as you are able to laugh, smile, feel good around each other and connect in a positive way while doing whatever you do, it will be quality time.
Here are some things that I do to spend quality time with my wife:
Take a relaxing walk around a night market on the weekend. Smile, relax and have a laugh as often as possible.
Have a drink together at home and talk, laugh and smile together while we watch TV and browse the internet.
Go for a weekend drive to a cafe or restaurant that is surrounded by nature (or that has a great view) and try to chill out and relax for an hour or more.
Go for a ride on our bikes (bicycles) and stop at a place that has a view or area to relax. Sit down, relax and try to have a laugh as we talk about life and random things.
Turn off all digital entertainment and disconnect from the internet. We then sit outside on the porch or go for a walk.
It's not so much about where you go or what you do, but how you make each other feel while doing it. As a man, it's your responsibility to lead the way and create a mood where you both enjoy spending time together.
One of the easiest ways to do that is to focus on trying to smile, laugh and joke around more than you usually do. When you do that, you will find that it's much easier to spend quality time together without getting bored, frustrated or ending up in an argument.
It takes some practice to get into the habit of smiling, laughing and joking around more, but it's worth it…
The Easy Way to Get Her to Love You Again
Getting her to love you, respect you, touch you and want you the way she did in the beginning, isn't difficult at all.
In fact, it's one of the easiest things you'll ever do.
So, if your woman isn't showing you the respect, love and affection you deserve, watch this eye-opening, life-changing video by Dan Bacon to find out what you've been missing.
You will discover what she has been WAITING for you to do, but will probably never tell you about.
It's so simple and it works.
Watch the video now to find out more...
Yes, I want free tips via email from Dan Bacon. I can unsubscribe at anytime with a click.
Privacy policy
.