Sexting doesn't have the same effect on women as it does on men.
Think about it…
Men look at porn and masturbate to visual images of women in photos or videos. Why? Men feel an intense attraction to a woman's physical appearance and that is usually enough for a guy to want to have sex with the woman.
Yet, the same rule of attraction doesn't apply to women. Women can feel attracted a man's physical appearance, but most women are more turned on by a man's personality and behavior than his physical appearance.
Watch these two videos and you will understand why…
Texting Isn't the Way to Attract a Woman or Turn Her on
After more than a hundred years of phone calls, text messages suddenly came on to the scene and quickly developed into the main way of communicating for many people.
With the availability of camera phones, it was expected that sending sexy pictures would eventually become normal to the younger generations. As you may have noticed, this has happened. So, young, middle aged or old, should you sext or stick to text? Is sending a sext the best way to seduce a woman?
The Basic Rule
Sexting is not a necessary step before having sex with a woman, so the basic rule is that you do not need to do it to be successful with women.
When you see a guy in public place with his lover, girlfriend or wife, almost all of them have never even sent a sext. Personally speaking, I've had sex with more than 250 women and I've never sent a sext.
It's not because I'm "old" either. I'm 37 now and my wife (we recently got married is 22). I picked her up when she was 20. My girlfriend before her was 18 and I broke in a 21 year old virgin on the night of my 32nd birthday.
All without sexting. Instead of sending texts to women, I actually have sex with them. Believe me, it's much better.
However, if you are keen to try sexting or you simply want to reply to a sext that a woman sent you, here is some advice to consider…
Only Talk About Sex Via Text if She's Very Attracted to You or You've Already Kissed or Had Sex
Most guys who hide behind texts don't really know how to attract women in person.
Unless you are one of the rare guys who knows how to attract women in person and turn them on by what you say and do, don't try to turn a woman on with text. It won't work. A text is just words on a screen and if she doesn't already feel sexually attracted to you, she will most-likely look at the text as a wimpy attempt to turn her on without actually having to speak to her.
Sneaky or wimpy behavior like that shows a definite lack of confidence, which will be a major turn off to most women. On the other hand, if you've already had sex with her on several occasions and you have a certain level of comfort where she would welcome your sexts, then go for it.
When and When Not to Sext
Sometimes a text will be visible to some people within close proximity of the person getting a text. Plus, a lot of women tend to glance over and look at their girlfriends' phones to see what's being texted to them.
Women love to gossip, talk about relationships and discuss the man or men they're involved with. So unless you're positive that the woman your sexting is not going to be around her workmates or other people she has to maintain a reputation around, don't send the sext.
Can you imagine the problems you might cause your girl if your sexy text arrives when she's with her boss, clients, parents or anyone else whose ability to read your text would cause her great embarrassment?
If you want to send her a funny text, a flirty one or a quick note after a date, that's fine. Or if you want to confirm any plans you've made, that's also an acceptable text. Other than that, be cautious texting anything else. Until you've actually had sex, it is better to keep it fun and flirty, rather than sexy and sleazy.
Will a Photo of Your Dick Turn Her On?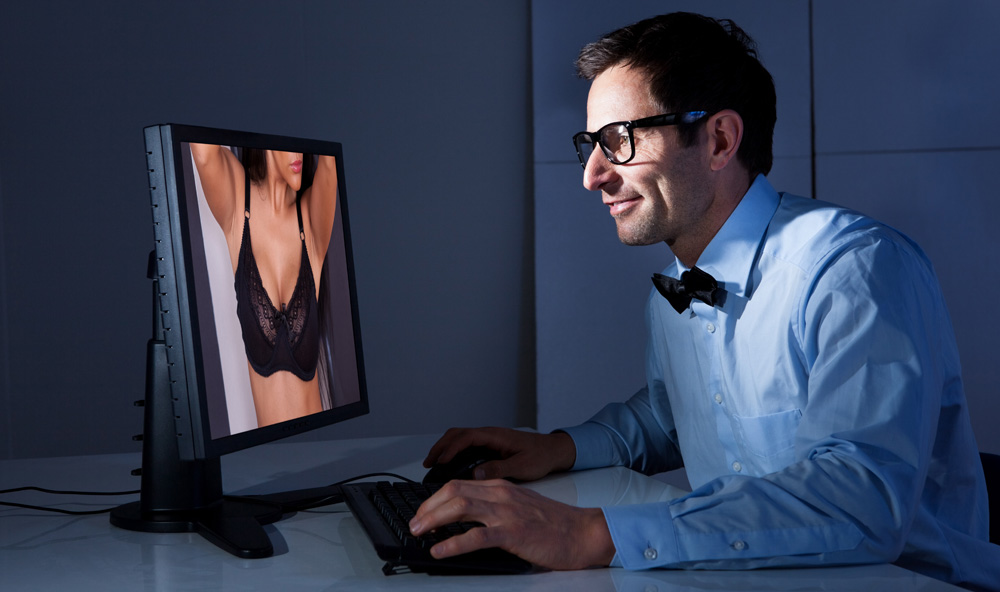 Men are sexually visual creatures which is why most pornography is aimed at men. There is a reason why women don't go searching and looking for porn pictures or videos of men to masturbate to.
It is not a mistake or an accident that most of the porn industry ignores women and doesn't waste time making videos to (try to) sell to them. While men get turned on visually, women, on the other hand, first get turned on mentally.
So texting a photo of your 'private parts' or anything else you think would be a turn-on is likely to be a major turn-off for her instead. It should, therefore, go without saying that videos of you playing with your pecker are also not necessary.
Does Sexy Talk Equal Sexy Texts?
You also have to be sure that the woman in question would be open to receive a sex talk text from you. Some women just can't handle it, while others love it and thrive on it.
Yes, your new girl might be a wild sex creature in the bedroom, but it's equally possible that she thinks she is a lady everywhere else. So make sure that you've not only had sex with her more than once, but that you've also discussed (or at least she's implied) that she'd enjoy that type of communication.
Just because she and/or you are very verbal and graphic in things you say between the sheets, it doesn't mean that she would be open to that type of language via text. Sometimes, a good indication of her receptiveness to a sext is to consider whether she would be too embarrassed to talk dirty over dinner at a restaurant while others nearby can hear what you're saying.
Pre-Pillow Talk
If you want to get her mentally ready for your next date or bedroom romp, then reach out and 'touch' her with your voice directly (and not on her answering machine). Hearing you say something provocative about your next sexual encounter is going to be a lot more effective if she hears you tell her with your own voice rather than reading it on her phone.
Since 90% of communication is conveyed by your body language and vocal tone and, since women are most turned on by how you behave around them and talk to them in person, don't cower behind the safety of a text. Make her really feel it by saying it over the phone or while looking into her eyes.
To sum it up, unless you're positive that your sext messages or questionable images would be welcomed by your woman, just avoid them altogether. Despite the ready availability of sexts, they simply aren't necessary for success with women in the modern world.
Want to Know the SECRET to Success With Women?
Watch this hidden video where Dan exposes his BIGGEST secret to success with women, which allows you to easily get laid or get a girlfriend.
This video is only available here and you can watch it for free right now.
Yes, I want free tips via email from Dan Bacon. I can unsubscribe at anytime with a click.
Privacy policy
.