'Tis the holiday season and whether we like it or not, this is the time of year for gift giving.
However, before you rush out to the stores to spend a fortune on your lady, stop for a moment to think about what really matters to her.
Physical gifts can be special reminders of your love or a small token of your affection, but gifts come in many other forms and don't all need to be bought from a store at the mall.
For instance, the ultimate gift that you can give to a woman is your love. If she is truly loved by a man whom she respects, feels attraction for and loves in return, then she isn't going to be very worried about whether or not you spend a lot of money on a physical gift.
From her perspective, anything you get for her will be special because it's coming from you, the man whom she loves, respects and feels attraction for.
Do you know how to make a woman feel attracted to who you are, rather than what you buy for her?
Watch this video to understand how a woman's attraction for a man works and how you can use it to make her appreciate anything you get her…
As you will discover from the video above, your real value and worth to a woman is in how you make her feel by way of your personality, confidence, vibe and attitude.
Don't Try to Buy a Woman's Love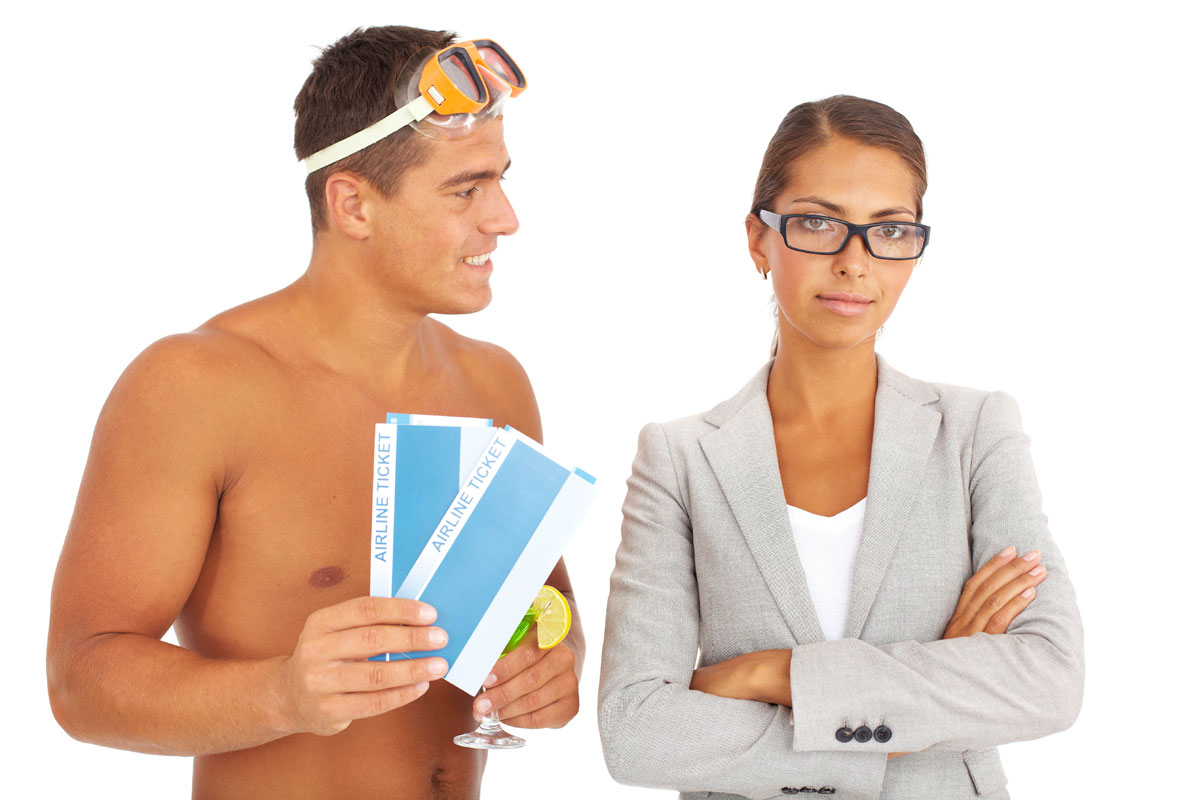 Where a lot of guys go wrong is in thinking that they can buy a woman's love and commitment with gifts, weekends away and other expensive objects.
What really matters to a woman is whether or not the love you share is true, whether or not she can respect you as a man and whether or not she is attracted to you.

Without those three elements in a relationship, it won't matter if you buy her a Mercedes Benz for Christmas – your relationship problems will remain bubbling under the surface.
All that said, there's nothing wrong with buying your girlfriend or wife a gift to show her you care or to make her feel extra special.
Just make sure that you don't try to use the purchasing of gifts to make up for the lack of effort you put into the relationship, the problems you've been causing in the relationship or the lack of purpose and drive you has a man in your everyday life.
The best gift you can ever give a woman is to be a real man for her, to truly love her and to always strive to deepen the love and connection that you both share. Those gifts are priceless and will always be more appreciated by her than any physical object you can buy for her from a store.
Gifts That Show You Care
We've all heard the expression, "It's the thought that counts," but is that really the case?
Well, in the case of buying a gift for the special woman in your life, yes it is.
Making her feel special is all about letting her know that you were thinking about her at the time of buying it. This means that you should choose something that is relevant to her interests, your relationship together or is something that she'd really like or appreciate – not just something you picked from a random store shelf at the last minute.
The ideal gift for the woman in your life is going to be something that matches her personality; something that shows you understand her and know her likes and dislikes, or something that's relevant to her life and your relationship. All women are different and all relationships go through stages, so your choice should ultimately reflect this. For example:
1. A new dating relationship
If you're in the early stages of a relationship, you're not necessarily going to know everything about your new girlfriend's likes and dislikes, but something you can be sure of is that she's going to love any gift she sees as being romantic or charming.
Generally speaking, young women love to be given cute trinkets, jewelry or teddy bears that they can keep close to them to remind them of you when you're not spending time together.
However, a more mature woman in a new, dating relationship will feel the same way, but she may prefer to be given something a little less cutesy that she can keep with her when she's not with you, perhaps even something that belongs to you.
If the relationship is very new, then you shouldn't go overboard and get her loads of gifts. A small gift or even a weekend away is best, but try not to shower her with gifts, unless both of you really want to do that for each other.
2. A serious, committed girlfriend
If you've been dating a girl for quite a while or you're in a committed relationship, you'll be more aware of her particular likes and dislikes and therefore what sort of gift would hold the most meaning for her.
In fact, it's not unusual for steady girlfriends to drop plenty of subtle hints about what they'd like on the run up to Christmas or to another traditional "gift giving day" such as a birthday, anniversary or Valentine's Day.
Of course, women usually don't like having to spell things out for a guy; she wants him to be able to pick up on her body language, read between the lines and be emotionally tuned-in enough to the relationship to pick up on those signals and then act on them.
Maybe she's running low on her favorite perfume or a new fragrance has just been released and she'd love to have it.There may be an item of designer clothing that she's been longing to have, or a new autobiography out by someone she admires and would love to read about.
In this type of relationship, it's important to find a gift that is personal to her and shows that you actually listen to her and care enough to pay attention to the things she likes, even if you don't like them.
She wants to feel special, so not picking up on her hints about wanting a book and then choosing a title that's of no interest to her will leave her feeling that you're not actually paying her any real attention at all.
The same applies if you don't pick up on her hints about her favorite perfume and instead buy her a fragrance she has never worn around you or doesn't like. However, that's not to say you shouldn't get her totally unique and original gift.
It's fine to take a risk and give her something unique that she may have never thought of, but just make sure you don't give her something that she hates, but that you like. It's about making her feel special and appreciating her, not getting her to like what you like.
3. A wife, fiancé or long-term girlfriend
The longer you've been together, the more important it is to choose a gift that's relevant to her or your relationship together.
She may have a particular hobby or interest that you could support her in by giving her a related gift, or a particular luxury food or drink that she'd never buy for herself, but would love to be given as an indulgent gift.
Maybe she's reached a stage in her life where she already has everything she needs, so booking a weekend away or tickets to go and see a show will mean more to her than another piece of jewelery or another beautiful, but essentially useless object.
Always Remember to Focus on Giving Her the Most Important Gift of All
For most women, the most important the gift is being head over heels in love with you, being truly loved by you in return and looking forward to her future with you. When a woman has that sort of love flowing through her life, then physical gifts are merely a bonus and certainly aren't necessary to show that you care.
When you truly love a woman and you are the type of man whom she can truly love, then gifts are just an occasional, surprise bonus on top of an already amazing relationship.
If you do exchange gifts around the traditional "gift giving" times of year, then she won't expect much at all because her heart will already be full of happiness just by being with you.
As long as the love, respect and attraction between you continues to deepen, it really doesn't matter what gift you give her – she'll appreciate it and love you even more as a result.
The Easy Way to Get Her to Love You Again
Getting her to love you, respect you, touch you and want you the way she did in the beginning, isn't difficult at all.
In fact, it's one of the easiest things you'll ever do.
So, if your woman isn't showing you the respect, love and affection you deserve, watch this eye-opening, life-changing video by Dan Bacon to find out what you've been missing.
You will discover what she has been WAITING for you to do, but will probably never tell you about.
It's so simple and it works.
Watch the video now to find out more...
Yes, I want free tips via email from Dan Bacon. I can unsubscribe at anytime with a click.
Privacy policy
.