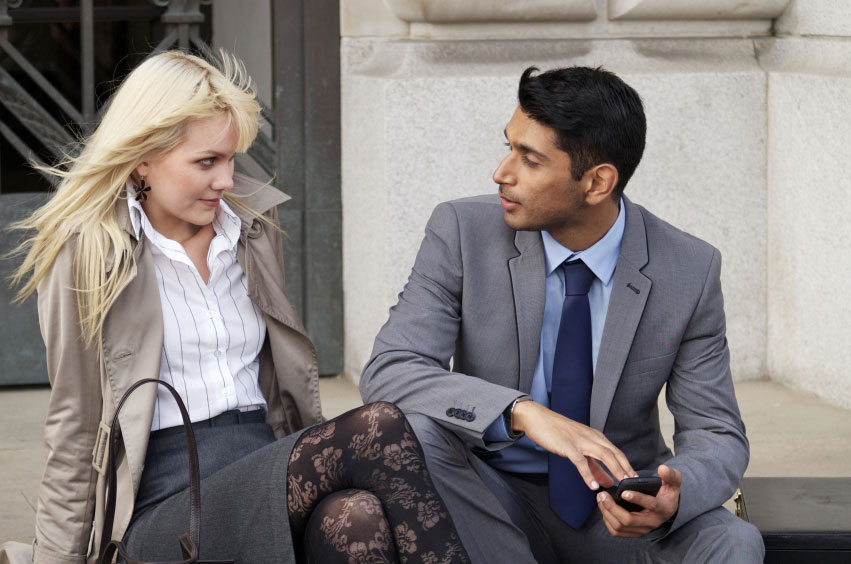 There are many signs to look for when trying to tell if a woman likes you or not. However, you shouldn't rely on her signals alone because in some cases, a woman will be too shy to show her interest in you.
The best approach with any woman is to assume that she likes you. Why do that? Women are mostly attracted to a guy's confidence, so when you assume that she likes you, it will automatically give you a boost in confidence. You will begin to talk, move and behave in a more confident way around her and she will naturally feel more attraction for you.
If you pay attention, you will notice that the guys who are naturally good with women just assume that girls will like them. It's not their looks that gets a woman to like them, it is their confidence and alpha male attitude.
On the other hand, if you assume that a woman don't like you, then your shyness, nervousness and self-doubt around women will naturally turn her off. Why? Women are attracted to the strength in men (e.g. confidence) and turned off by the weakness (e.g. insecurity). The more confident you are, the more that women will naturally like you.
The quickest way to feel more confident and to get a woman to like you is to ASSUME that she likes you. Just do it. While assuming that she likes you, simply look out for some of the following signs and then either get her phone number, set up a date or kiss her.
If you can maintain confidence in yourself when talking to a woman, you will easily go from a conversation to sex on the first night you meet her. Yes, she will test your confidence, but as long as you don't begin to doubt yourself, her attraction for you will continue to increase until she eventually just wants to kiss or have sex with you. It's pretty cool how it works.
How to Tell if a Woman Likes You More Than Just a Friend: 3 Basic Signs
1. Her eye contact
Initial attraction between a man and a woman takes place when their eyes first meet.
If she holds eye contact with you for a few seconds and smiles in a shy, loving way or keeps trying to catch your eye contact, then she is definitely interested in you in a sexual way.
You have to believe her when she tries to show her interest in you this way because most women will never directly say, "Hey, I like you – let's hook up." Instead, they will hint at it and wait to see if you have the confidence to move in for a kiss or to set up a first date.
2. Her body language
If you don't know how to tell if a woman likes you, take a close look at her body language. Body language lets you know if you are getting a "red light" or "green light" from a woman. However, don't just look for ONE body language signal for her.
To make sure that she is definitely showing you that she likes you, look for clusters (groups) of signals happening all at once or close together. Here are some of the signals:
Regularly touching you (in any way) or rubbing against you.
Playing with her hair while looking at you in a submissive way (e.g. she dips her chin down, bites her lip and looks up at you in a girly way).
Showing more skin than usual (e.g. cleavage).
Trying to draw attention to her lips (e.g. by biting them softly, licking them regularly)
Keeping her eyes focused on you and ignoring what else is happening around her.
3. Her style of conversation
If want to know how to tell if a woman likes you or not, pay attention to her style of conversation.
If she seems absorbed in your conversation, asks you plenty of questions, laughs and jokes with you a lot, then she is definitely interested in getting to know you better. However, if her eyes are wandering around the room, focusing on others and putting you in the position where you have to try hard to get a response from her, then she probably isn't interested.
Don't Get Desperate if She Doesn't Make it Obvious
No matter how much she likes you initially, her feelings for you can change very quickly if you don't play your cards right (i.e. you become nervous around her, you appear intimidated, you wait too long to kiss her, etc).
If she suddenly stops showing you interest, it is often a TEST to see if you will become desperate. She wants to know if you are confident enough to be with a girl like her.
If she feels as though she'd be doing you a favor by being with you or as though you would become insecure in a relationship with her, then she will usually withdraw her interest in you. The best way to deal with women who suddenly play hard to get or try to test how much they can push you around, is to make her like you SO MUCH that she tries to pick you up.
Getting a woman to lust after you is a much easier approach because you then have the power and you can make her work harder to win your attention and affection. Have you ever noticed how the guys who try too hard to get women to like them often end up being rejected or being placed in the friend zone?
Have you also noticed that the guys who are great with women look like they don't even care if they get the girl or not? Why is that? Why do women like a guy who is a challenge?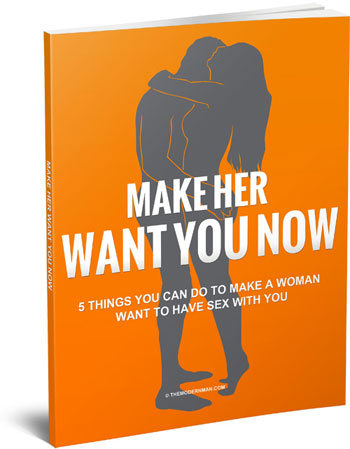 Free Report
5 Things That You Can Do to Make a Woman Want to Have Sex With You
---