Step by step instructions on how to get your ex back
Get Your Ex Back Super System guides you and your ex girlfriend, wife or fiancé back into a loving, committed relationship as soon as possible.
The techniques from Get Your Ex Back Super System make you more attractive and appealing to her than you were before.
When you interact with her on the phone and in person, she experiences a renewed sense of respect and attraction for you. She then becomes open to meeting up with you in person.
When you meet up with her, my powerful attraction techniques ensure that you trigger new and exciting feelings of attraction inside of her.
Her perception of you changes and she becomes open to giving the relationship another shot, or at least having sex with you again to see how she feels.
Get Your Ex Back Super System is a 7 step system and by the 7th step, you and your ex will be back together in a new, improved and more loving and sexually passionate relationship.
10 hours of video. Instant download / watch online. Plays on smartphones, tablets, PCs and MACs. 30 day money back guarantee. Lifetime access to redownload or watch online. 50% discounts on additional product purchases after you become a customer. Presenter: Dan
Watch it Now
Free Bonus 1: Texting and Calling Your Ex
$137 FREE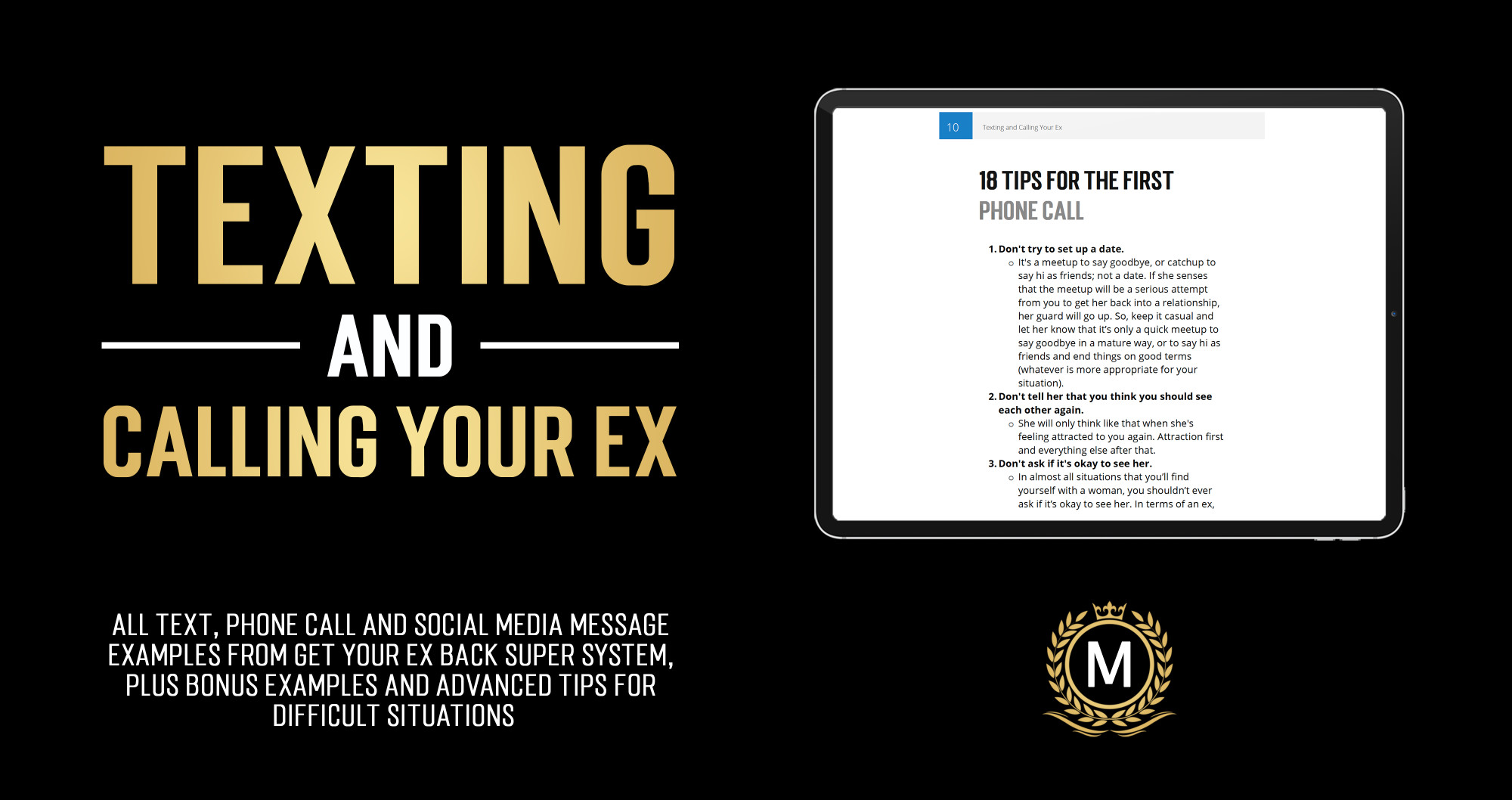 A quick reference guide that ensures you have all the Facebook, phone and text messages examples from the Get Your Ex Back Super System available when you are communicating with your ex.
Provides additional tips and reminders surrounding each example, so you can quickly scan it while communicating with her.
Explains how to get her eagerly WANTING to meet up with you, even if she starts out being challenging or uninterested on the phone.
Provides examples of what to say to make her HAPPY to be talking to you on the phone.
Reminds you of key points from the Get Your Ex Back Super System by providing a quick reference "DO's and DON'Ts" list regarding communication via Facebook, phone, text and e-mail.
Includes bonus examples of communicating with her via Facebook, phone, text and e-mail.
Free Bonus 2: Ultimate Make Up Sex
$297 FREE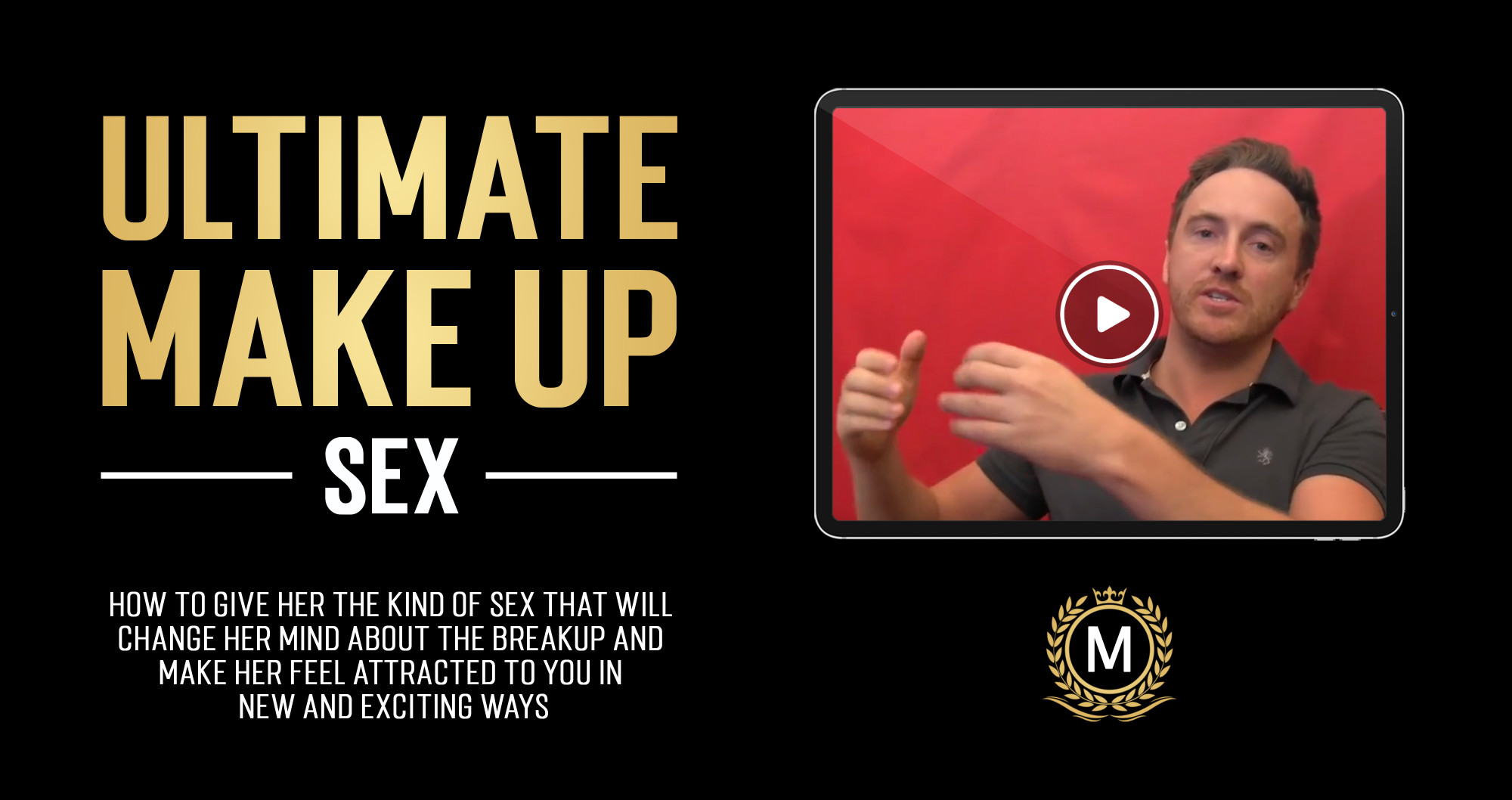 Explains how to give her the type of sex that will completely change her mind about the break up.
Teaches you my best, simple ways to make a woman orgasm (my women orgasm about 95% of the time we have sex).
Gives you alpha male insights on how to touch a woman during sex in a way that makes her feel incredible, deep attraction and lust for you.
Shows you how to tap into a part of her sexual mind that she has likely hidden from you all along. Once you access this part of her, she will love you deeper than she ever has before and other guys will simply pale in comparison to you when it comes to the sexual experience.
Includes my personal favorite techniques and "moves" in the bedroom that have left some of my girlfriends crying in absolute joy and pleading with me to never leave them.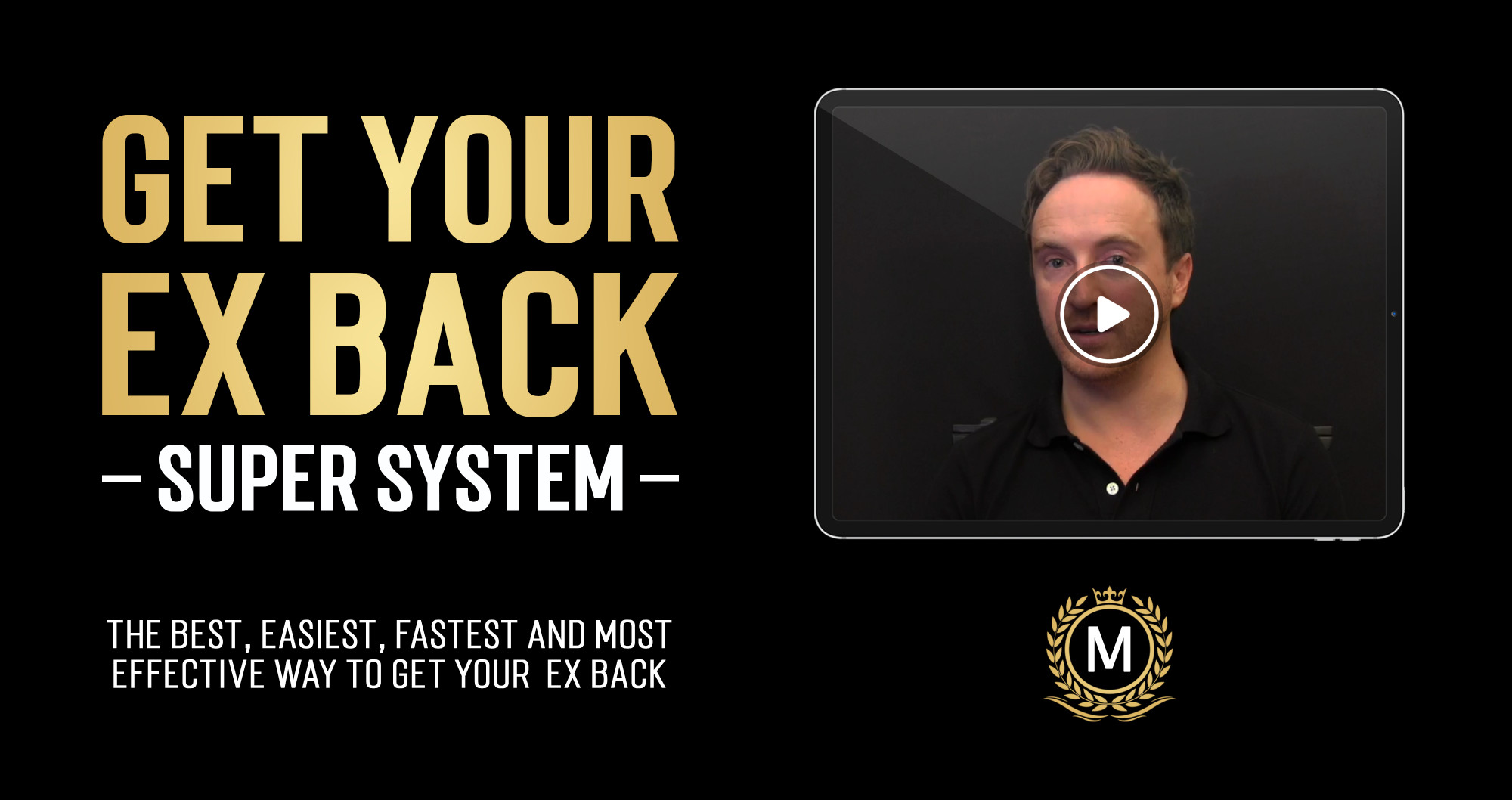 You Get it All!
Get Your Ex Back Super System: $597 $297
Texting and Calling Your Ex: $137 FREE
Ultimate Make Up Sex: $297 FREE
Total Value: $1,031
Price: $297
Get Started
Do You Need Help to Get Her Back?
Since your situation is unique, you may probably wondering whether or not you actually have a chance of getting her back.
It might seem impossible now because she seems different to other women and also seems like she no longer wants anything to do with you.
Yet, when you begin to use my approach (i.e. make her feel a renewed sense of respect and attraction for you and then confidently guide her back into a relationship), you will see that she opens back up to you and changes how she feels.
You really can make her change how she feels and change her mind about the break up.
Of course, don't expect people around you (e.g. friends, family, coworkers) to tell you that.
Most people don't know that it's possible to get an ex back, so they simply tell you to move on.
They say things like, "There are plenty of fish in the sea. You will find another girl" or "Ignore her and she will miss you and come back," or "Find a new hobby to distract yourself and you will eventually forget about her."
It's so damn annoying for a guy who wants his woman back because most people have no idea how to help him.
It's like no one truly cares and they just expect you to get over her.
That's where I come in…
I care about you and your situation and I sincerely want to help you get her back.
I know how important she is to you and I understand the horrible pain you are feeling right now, while you miss her and want her back.
The first thing I want you to know is that you CAN get another chance with your ex.
You really can.
For real.
I know this for sure because I've already helped 100s of guys to get a woman back.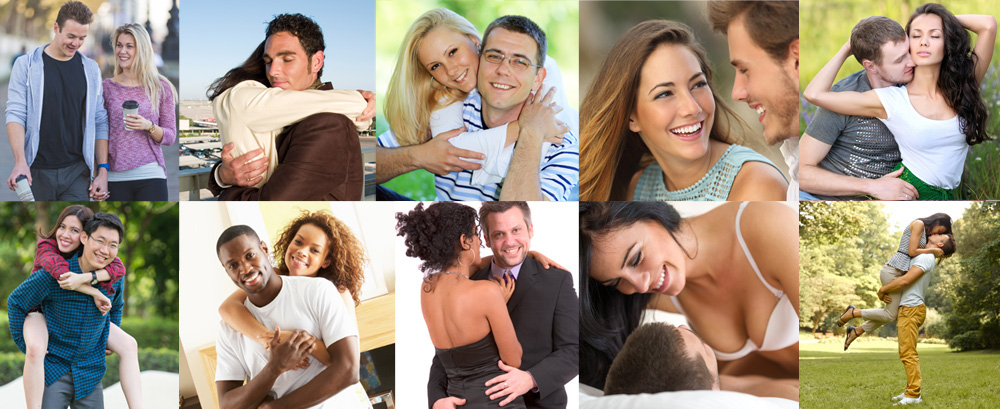 Here are just a few of the messages that guys have sent me after following the steps of Get Your Ex Back Super System to get their woman back…
---
"It was a lot easier than I thought it would be. She immediately changed her attitude towards me by the time I got to step 3 of the program. We then met up and got back together. Thanks so much for your help! I couldn't have done it without you! Peter"
---
"Getting my ex back was a bit more complicated than other guys because of her abused past, but your system definitely worked for me.

We were spending 1 day and evening a weekend together recently having deep love making. She then rang tonight saying we were falling into our old pattern and maybe we should break up again, but I changed her mind based on my newfound confidence and understanding of how to really connect with a woman's mind.

Anyway she ended up saying she loved me multiple times and wants to be with me & address our niggles was the outcome.

In conclusion I wanted to thank you Dan as all your advice including the mistakes that guys make etc. has really helped me a lot. Thank you Dan, you're making a lot of couples very happy with your programmes.

Kind regards
M.Y"
---
"I got my girlfriend back and I could not be happier right now. I really feel like a lot has changed in me since watching your program. I have grown up a lot after grasping what it really means to be a man for a woman. She is back in love me now so my thanks to you and your program. I bought 3 or 4 other programs before finding you but they were all rubbish and merely told me to use the no contact approach and if she didn't come back I was to move on. Thank you for your guidance Dan. I could not have done this without you. Jacob"
---
"Hi Dan

I got your ex back program last week, secured a meet up with her and then did that last night.

She was very hesitant at first but I persisted as you mentioned in the program and she agreed.

We met up for what was supposed to be a quick coffee and that turned into her having feelings for me again and getting worried about it, so I suggested we got for a walk and while walking I suggested we go hang out at my place and she said yes.

We ended up having sex and she said that she didnt know why but she felt differently and wanted to give us another chance!!!!

Her and I are taking things slow now but it looks good because she came over to my place yesterday and stayed the night so I am confident that I can continue to spark her feelings more. We even talked about going away for a weekend soon so it is looking very positive.

I can't thank you enough Dan. You are saving a lot of men from a lot of messed up pain and problems.

I will certainly recommend you to friends if they go through a break up!

Regards,
Paul"
---
"Hi dan 5 months after me and my wife broke up we are now back together and so happy.

I'll be honest with you I thought after I went through your programmes that they would be of no use to me I couldn't have been more wrong , certain parts of the programme i couldn't reeally use but the majority was so helpful because it got me in the right mindset and helped me through the toughest part of the break up and showed me how to be a man that my wife would want.

In all fairness it just felt natural to be this way so many many thanks to you and the team at modern man because without you it would have been impossible for me to get my wife back in my arms so if any of you guys are in Liverpool England any time don't hesitate to contact me because I would like to take you guys out for a drink again.

Thank you thank you thank you you don't realise how much you have helped me, Matty"
---
"I was skeptical before trying your program because my ex girlfriend hated me and wanted nothing to do with me. Well I was surprised at how quickly things changed when I started making her feel jealous like you suggest in the program. I was worried to do it because I thought she would get angry and hate me even more but it drew her to me. I guess she realized that she was losing a great guy and it struck a chord with her.

We met up for a coffee and I used your methods to get her smiling again and laughing like she used to. She said that I had changed and she liked it and I knew at the moment that I could get her back, so I told her to stand up and for us to give each other a hug. We then kissed and it was magical like it was in the beginning when we first dated.

The relationship has been back together for a week now and everything seems to be going well. Thanks for your advice Dan, it really worked and I am glad to have found your site when I went searching online after she dumped me for the third time! You have a loyal fan for life now. Victor"
---
"Hiya Dan

I got my ex back! It was actually a lot easier than I was thinking it would be. Your methods are brilliant!

I was lead to believe by friends that once a girl broke up with you that that was it but now that I've done it I can see what you see about attraction and relationships and love.

Me and my girlfriend are now planning on moving in together and things are really good, so my thanks to you for the brilliant program and advice.

Gary"
---
"Hi Dan

I want to take this opportunity to thank you for saving my marriage. It was dead in the water and my wife had already began going on dates with a new guy that she knows from work. But I put your advice into action from the Get Your Ex Back system and boy did it work.

My wife came crawling back to me, crying and apologizing. I am now in the position of power in the relationship and we are more in love than ever before. Your tips on sex where a huge eye opener for me as well. I would rarely get her to orgasm before but now it is happening almost every time we have sex.

You are doing great things for the men of this world Dan and you deserve a lot of credit. Had I known what your program would do for me I would have happily paid double the price.

Byron"
---
"Dan I got my girlfriend back. Thank you!

Nate"
---
"Hi Dan,

I have nearly everyone of your products except the Alpha Male Power and they have utterly changed my life.

My GF broke up with me on December 14th, and lets just say I cried and begged for about 2 weeks then realized it wasn't going to do anything to get her back.

So I found your series and worked on me and forced myself to interact with women. It wasn't long before I got numbers, built rapport, and moved forward to kissing and heavy petting, however no sex.

I cut off communication for 3 weeks with the EX, and then I was on a job interview in NYC about 3 weeks ago and posted on my Facebook I was at a Bar, my ex whom also lives in NYC was coincidentally 2 blocks away and we meet up…

Long story short, we're back together, at one point she asked me if use getting back together was a good idea and if it was a good thing….I just laughed at her and said it was the best thing for us, cause the things you told me I lack (confidence, emotional understanding of women and body language) I've fixed and women now love me (showed her pictures from my phone) ….man…Dan….she flipped so quickly it wasn't even funny…I told her she needs to behave and do things I like or I'll just walk away and go to one of the other girls…I told her if she does things I like I'll give her a reward, She was like really….I tease her with a reward and then giving her rewards, keeping her on her toes. When she does things I don't like she goes to time-out, but only for 5 seconds, then I tell her to give me a hug and say she's sorry….

I've turned the tides in the relationship, and now she always messaging me, chasing me….I tell her every time I talk to her, " Ok talk to you in a week, I'm busy the next few days" 12 to 18 hours later she messages me wondering what I'm up too…

She says I'm different and understanding….

Right now I tell her I'm Version 2.0 with firmware 3.0 coning out soon, you better figure me out quick or you'll be learning how to figure me out all over again…she's like are you for real…I'm like stop being so serious, she's like your mean…I'm like ya so??? O.o …she is pushed in the feminine every time….

Your material is spot on, I keep her in the feminine , but sometimes show my feminine then go right back to be a dominant male and she loves it…

Again thanks for your content, I'll keep listening to it over and over again. Maybe sometime when I'm in Melbourne or your in the States, we can meet up!!!

-Trevor."
---
"Hey Dan,

I have been working on everything you have taught me and I think its finally starting to come together.

I have visited my ex a couple times now and she seems so in love again. She now compliments me about how much more masculine I am and treats me so much better. I am so happy ,thank you. We are better than ever and I feel like (with your help) I'm learning to keep the dominant role and stay in control of my emotions.

Now that I am more aware my role in the relationship we have a deeper connection and are on the way to an Amazing relationship. Alex"
---
"I just wanted to email you Dan to say thank you for making this program. Without your guidance and examples of would have had to give up and move on without her because she was being so stubborn and wouldn't open up to me. I used your approach and her walls came down and we met up. There was a spark there like in the beginning and we have been back together since that day. If you are ever in New York please get in touch so I can buy you a beer and say thanks! Will"
---
Here are some screenshots of comments from guys on my Youtube channel: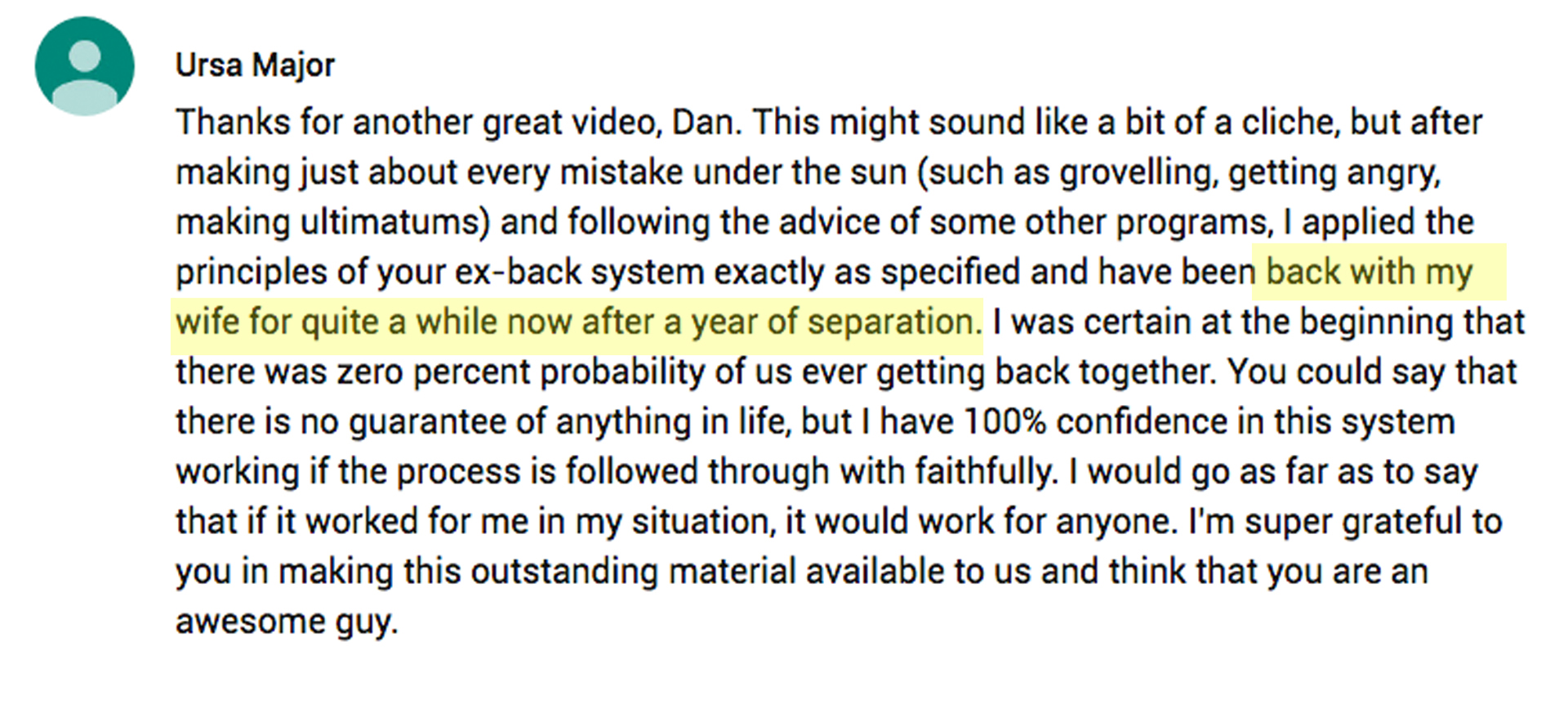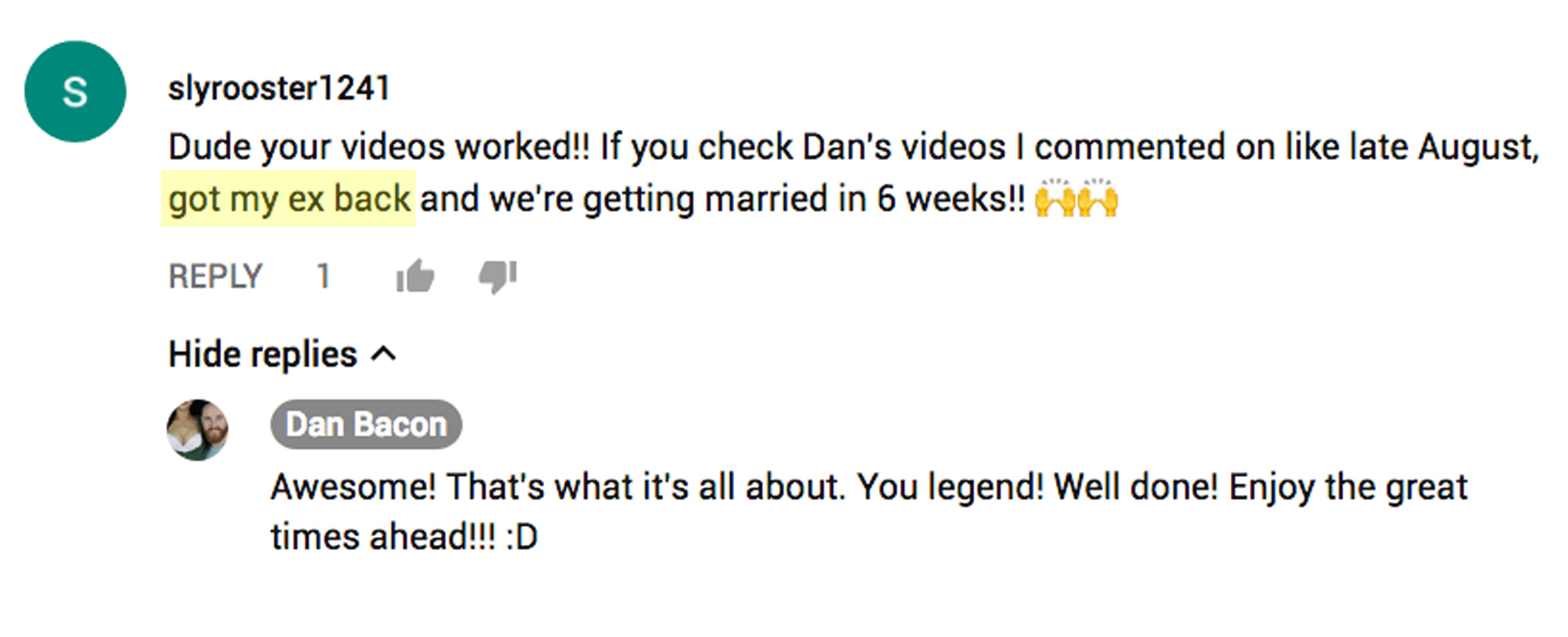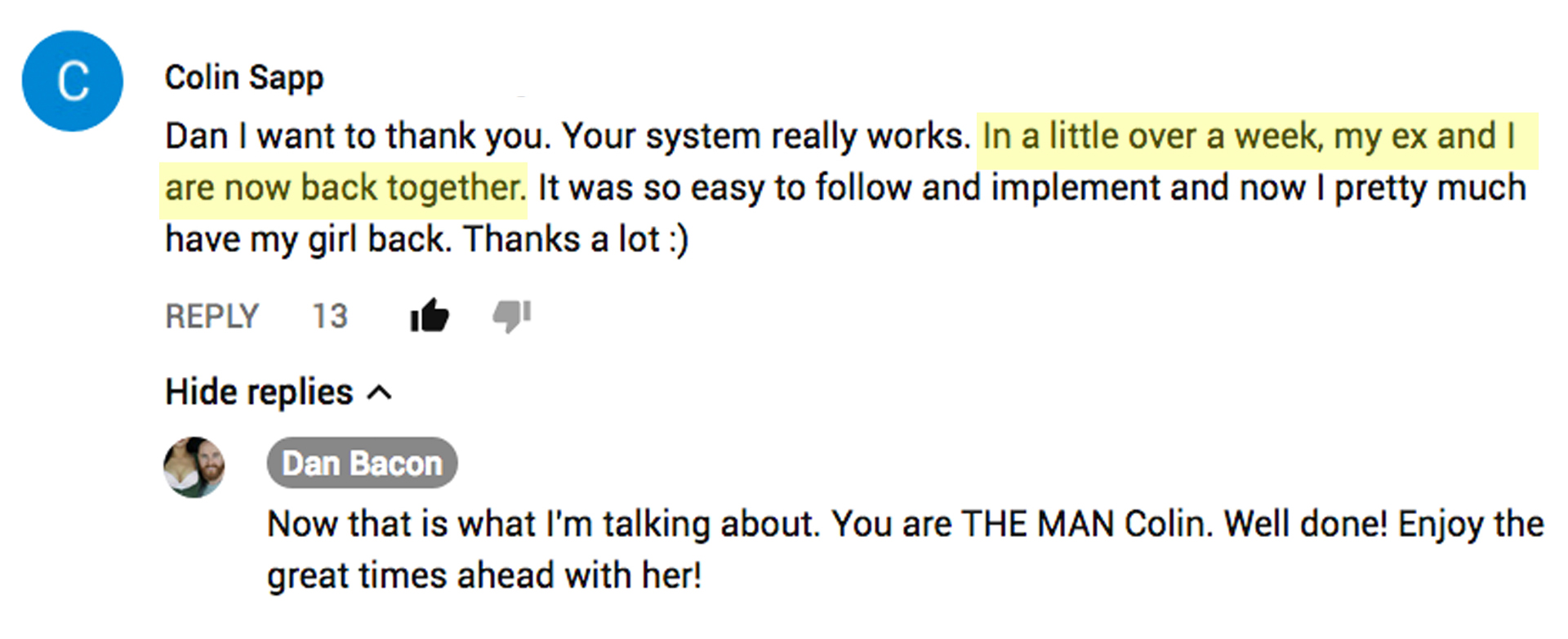 ---
My proven to work system for getting an ex-woman back has been developed by helping men from all over the world to get their woman back.
It wasn't easy to work this stuff out (if it was, everyone would know how to get an ex back), but I have created the perfect solution that even works on the most stubborn of women.
When you use my attraction and persuasion techniques, she will say "Yes" to meeting up with you and she will feel attracted to the new you.
You are not on your own with this anymore.
I am going to help you.
All of the questions that you need answers to are in my program, Get Your Ex Back: Super System
Get Your Ex Back Super System is a 7-step system and by the 7th step you and her will be back in a loving relationship once again.
Simply follow the steps of my system and she will reach out to YOU and want to see you. If she doesn't reach out to you, don't worry – I provide all the Facebook, text message and phone call examples to get her interested in chatting to you and seeing you again in person.
As long as you follow the step-by-step process, she will feel a strong, renewed sense of respect and attraction for you, forgive you and want to give the relationship another chance.
100s of other guys have done it and so can you.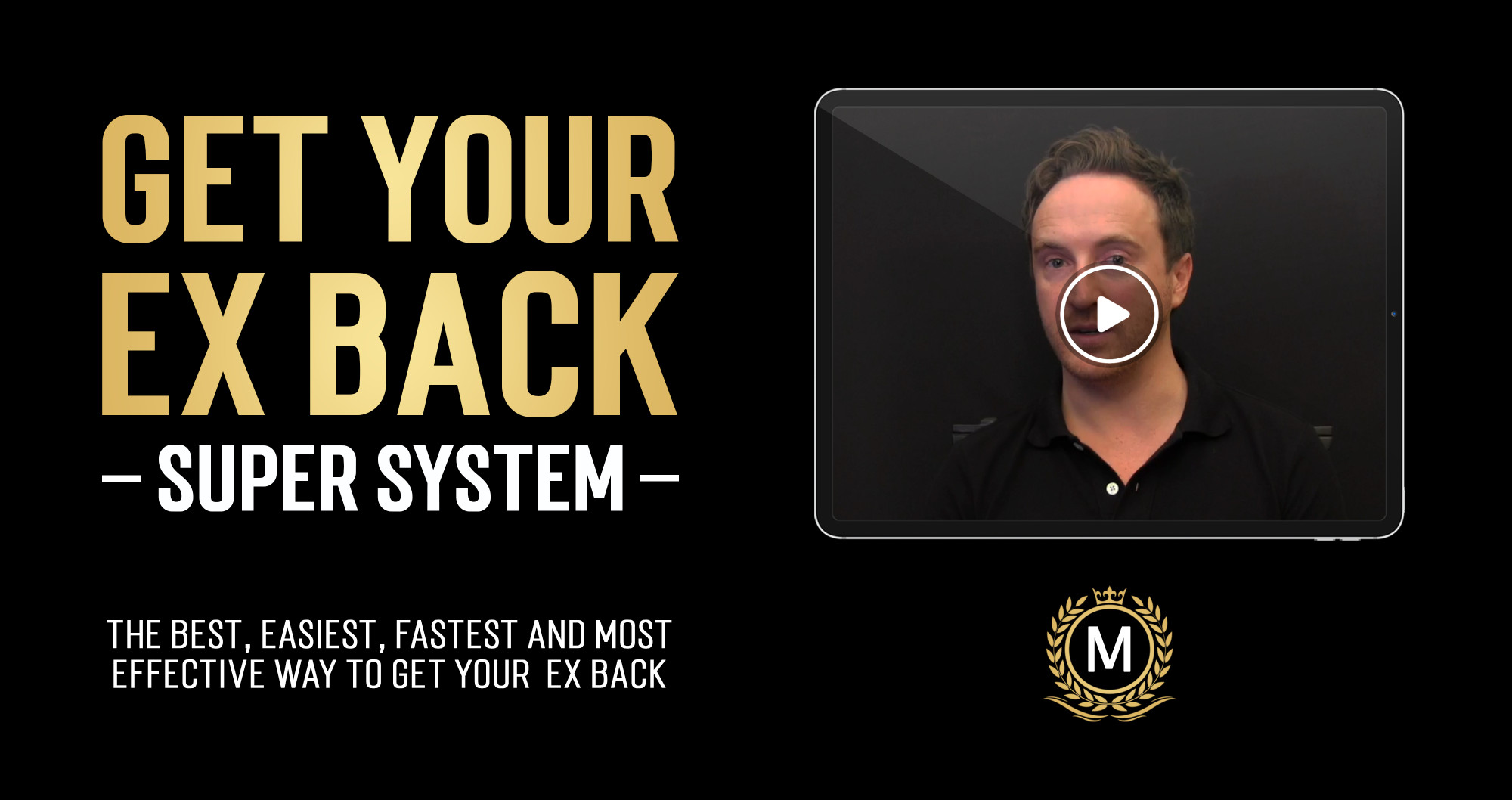 Get Your Ex Back Super System is 10 hours of professional video training.
When you watch Get Your Ex Back Super System, you will be getting 10 hours of non-stop advice for a fraction of the price of learning from me over the phone.
If you were to purchase 10 hours of phone coaching with me ($497 per hour), it would cost a total of $4,970.
Yet, you can have Get Your Ex Back Super System for only $297. (Limited time price. May change at any moment).
In addition to Get Your Ex Back Super System, you will also get 2 hours and 47 minutes of video in the bonus program Ultimate Make Up Sex, plus a 77 page ebook that contains all of the social media, phone and text message examples from the Get Your Ex Back Super System.
I am trying to keep the price of the system as cheap as possible because I truly want to help you.
I know the pain that you're going through without her in your life and I'm here to help you get her back ASAP.
So, if you are serious about getting her back, then get started now.
The faster you get started, the quicker you will have her back in your arms.
Enjoy your rekindled relationship with her and the great times ahead!
Cheers
Dan Bacon
P.S. My system will get you a second chance with your ex.
She will suddenly realize that she wants to get back with you one more time, or at least meet up with you in person again to see how she feels when she interacts with the new and improved you.
When you meet up with her in person, you will use my powerful, easy-to-use attraction and persuasion techniques to get the relationship back together and keep it together.
As long as you follow the steps provided in my system, she will be unable to say no to meeting up with you again because she will start to feel like she wants it just as much as you do.
Ready to begin the rapid process of getting her back in your arms again? Get started now!
Get Your Ex Back Super System
Guides you through my proven process for getting an ex back into a loving, committed relationship.
Provides you with examples of what to text her and what to say on the phone to ensure that she agrees to meet up with you in person.
Explains exactly what to say and do to make her feel a renewed sense of respect and attraction for you on the phone and at the meet up.
Gives her many reasons to forgive you and want to start over again.
Brings out the very best in you and makes you even more attractive to her than you were when you first met her.
Makes the idea of getting back together become her idea, or at least feel like a fun thing to do for her to see how she feels.
Ensures that you keep the relationship together once you are back together.
Want Her Back FAST?
Watch a secret video by Dan Bacon where he reveals the fastest way to get your ex back.
It's only available here. Enter your email below to watch the video for FREE right now.
Yes, I want free tips via email from Dan Bacon. I can unsubscribe at anytime with a click.
Privacy policy
.