If you can't get past the first few minutes of conversation with a woman, you will rarely get the chance to kiss, have sex or begin a relationship.
The longer you can talk to a woman, the more opportunity you have to build up her attraction and desire for you. This is important because, unlike men who are willing to have sex with women purely based on her looks, most women need to have their attraction built up based on what the guy is saying and doing during the interaction.
Do You Make Any of These Conversation Mistakes When Talking to Women?
Don't Worry About Trying to Come Up With a Perfect Opening Line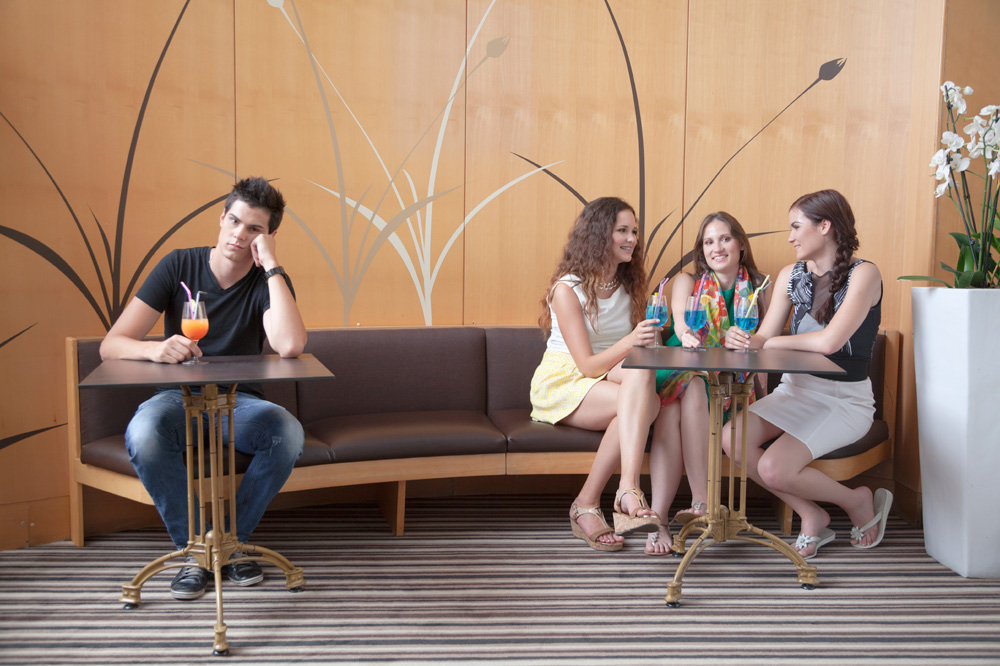 What's most important is whether or not your behavior, vibe, body language and personality is attractive to the woman.
For example: If a nervous guy approaches a woman with a great conversation starter like, "Hey, I thought I'd come over and say hi" the woman isn't going to be as interested as she would be if he was confident, relaxed and easy going.
Since most men have never been taught how to attract women during an interaction, a lot of them mistakenly assume that the opening line is the most important part.
Some guys hope that if the opening line is good enough, the woman will be magically charmed and the rest of the pick-up will be as easy as pie. Yet, as you may have experienced in your life, most women don't give men a free pass unless the woman is extremely drunk, unattractive or desperate for some attention.
Most women have standards, so if you don't know how to make her feel attracted, she simply won't be interested in you no matter what you say. However, when you make a woman feel sexually attracted to you, she then starts to appreciate the other things about you (e.g. you're a good guy, you have good intentions, you're charming, etc).
She opens herself up the conversation and interaction and actually wants something to happen between you. This is why it's so important that you know how to attract women. If you don't know how to attract women, improving your conversation skills isn't really going to change the results you've been getting.
Watch this video to understand why…
What Do You Say Next?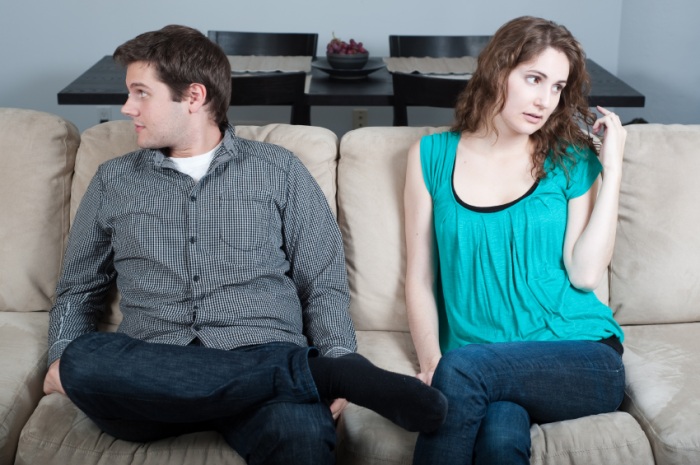 To keep a conversation going with a woman, you need to trust your gut instinct and say whatever comes to mind.
If you freeze up and start thinking too much about what to say, you will be using up valuable mental space in your brain. Instead of being your normal, cool self, you will begin to shut down and become the more nervous, unsure version of yourself.
Women don't want to meet the unsure, nervous version of you. They want you to believe in yourself and believe that you're good enough. If you can't do that while interacting with her, she will rapidly lose interest because women are turned off by insecurity.
Are Your Friends Bringing You Down?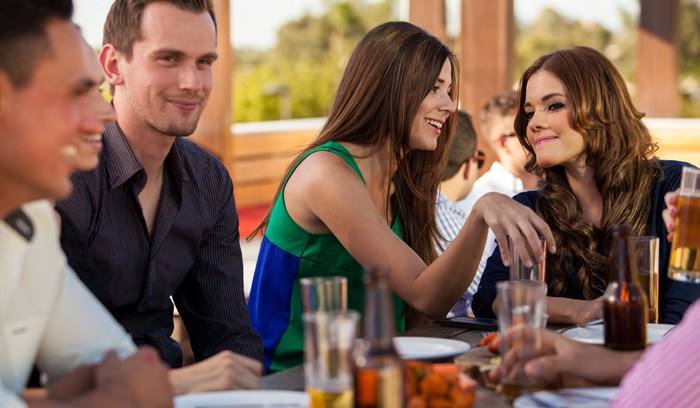 Many guys don't have any supportive friends to encourage them as they make approaches and improve their skills with women. Instead, most guys have friends who tease them and make them feel even more insecure by providing incorrect advice (e.g. that women don't want to be approached, women only want bad boys, etc).
Personally speaking, back when I was hopeless with women and only had one friend, he would say to me, "Don't worry, Dan…they're all stuck up bitches. They wouldn't know a good guy if they met one. You can't win with these chicks. Let's just go get a coffee and grab something to eat."
No matter how much I tried to convince him to stay at the bar or club and try to approach, he would just say that women are stuck up and think they are too good for us.
He was wrong.
It was HIM who thought that he wasn't good enough.
What both of us didn't know back then was that women don't want guys to feel like they're not good enough. They HOPE that a guy has the balls to approach them and believe in himself, especially when she plays hard to get to test his confidence.
Yet, I had no-one around to tell me that. All I had was one friend who was insecure and believed that women were impossible to pick up.
As you might imagine, my friend's horrible advice messed with my confidence and self-esteem. I believed him because he was a guy that I looked up to. Thanks to him, I began to develop a perception of women as being nasty, mean and superficial and assumed they only wanted bad boys, models, rich guys or guys with big muscles and flashy cars.
So, when I wanted to walk up and talk to a woman, it was only natural that I felt anxious and nervous. I assumed that I wasn't good looking enough, so I approached with the expectation that women wouldn't really be that interested.
When women saw that I doubted myself, it turned them off and they rejected me. I didn't know what to do and I didn't know why I was failing. Eventually, I discovered the reason why and the solution to fix it…
Are You Sick of Being on Your Own?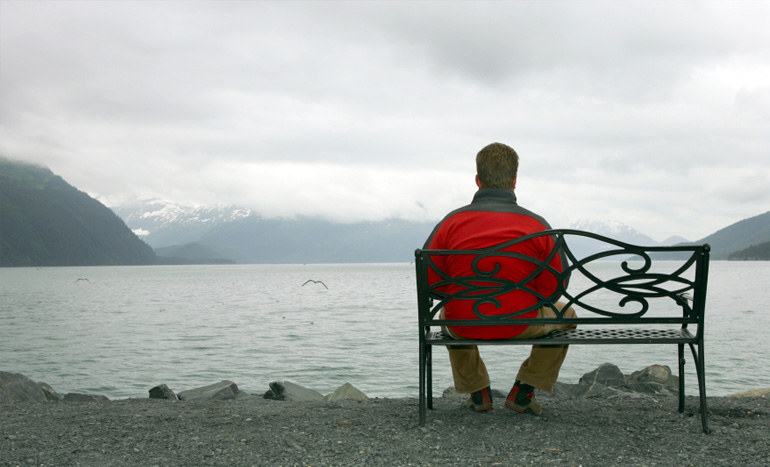 After experiencing many rejections for reasons that he doesn't understand, a guy will usually get to the point where he thinks, "What's the point in even trying? I walk up to them, try to get a conversation going and they just brush me off. They don't even give me a chance."
It all seems too difficult and makes a guy feel like he doesn't deserve to be successful with women. After a while, guys like that often into fade into the background. If he goes to a bar or club for example, he will just sit back or stand around watching everyone else talking and having a great time.
Some guys also go to bars or clubs and "fall in love" with a woman they are observing. He will stare at her, try to think of something amazing to say and have a few more drinks to build up the courage to approach her. Yet, he will rarely if ever approach.
Eventually, he will look on in despair as "his woman" leaves with a confident guy who approached, got her interested and then took it to the next level.
If you are sick of being on your own and would rather have loads of women in your life, then decide to take the next step now…
Want to Know the SECRET to Success With Women?
Watch this hidden video where Dan exposes his BIGGEST secret to success with women, which allows you to easily get laid or get a girlfriend.
This video is only available here and you can watch it for free right now.
Yes, I want free tips via email from Dan Bacon. I can unsubscribe at anytime with a click.
Privacy policy
.