Let's be honest; divorce is never easy.
However, you can come out of it scarred and determined never to let another woman "do that" to you again, or you can take the experience, learn from it and make sure that the next time you're in a relationship, you have the skills to make it work; the choice is yours.
So, rather than closing yourself off and vowing never to date another woman again, the best way to get over your ex wife is to start dating and having sex with other women as soon as possible. Meeting new women after a divorce is simple if you follow some basic guidelines.
1. Acknowledge That Your Marriage Failed and Then Move On
If you're not interesting in getting your ex wife back, then you need to acknowledge that the marriage failed and begin to feel excited about the great future ahead of you if you decide to move on and find yourself a new woman.
It's perfectly normal to go through a period of "mourning" when your marriage comes to an end. Most of us grow up believing that marriage is forever, so when something goes wrong, we end up beating ourselves up about it and feeling like failures.
Although it's okay to feel bad about it, putting yourself down and blaming yourself doesn't serve any purpose. Yes, you marriage ended, but you can use this as an opportunity to grow as a man and become even better than you were before.
Although divorce is a low point in your life, the good news is you now have choices that you never had before.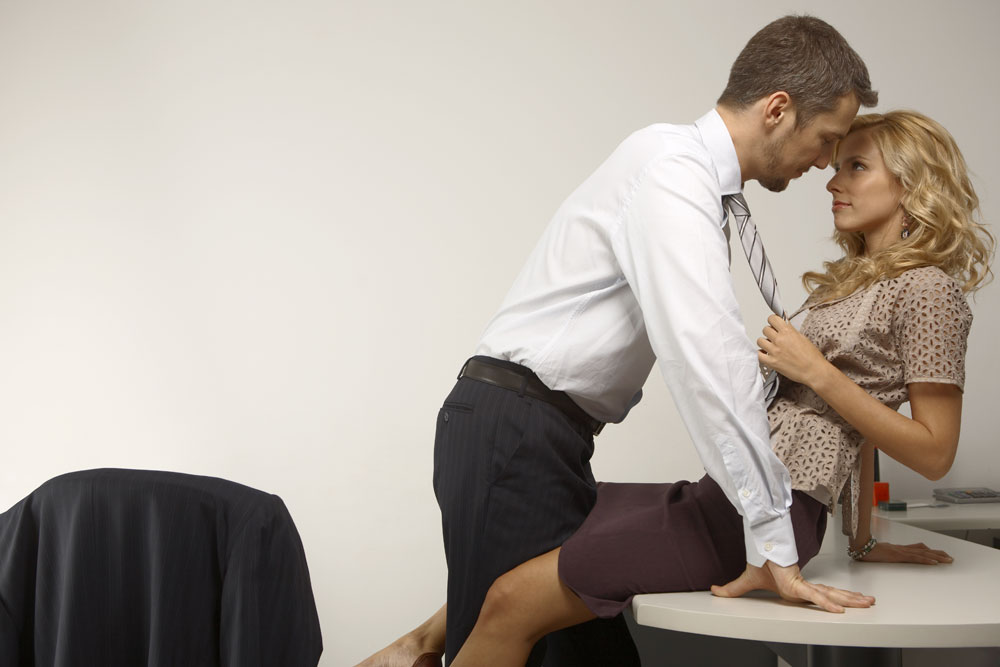 For example:
You can do the things you gave up on because of your marriage, e.g. go traveling, change your career, move to another country, go back to college or university, etc.
You can choose to have sex with and date as many women as you want.
You can choose to become the type of man that women find irresistible and have your choice of quality women.
As mentioned, you also decide that you want to get back with your ex wife and make your marriage work.

As you can see, many great things can come from something that you perceive as being a really bad experience. It all depends on your attitude.
2. Learn From Your Mistakes
As painful as it might be, part of becoming a better man in the future is to admit your past mistakes and learn from them. In your marriage, there were things you did that caused your wife to lose love, respect and attraction for you which led to your divorce.
By finding out exactly what caused your ex wife to want a divorce, you can learn and change those things so that you won't repeat them again the next time you're in a relationship. This is also the best way to re-attract your ex wife if you want to.
By learning from your mistakes and fixing your issues she will feel understood and will open her up to feeling love for you again. On the other hand, if you're not interested in a reconciliation with your ex, you will still be a better man in your next relationship.
Some examples of what to look for are:
Did you stop being the man in your relationship? Did you let your wife "wear the pants"?
Did you become clingy and possessive?
Did you neglect her or take her for granted?
Did you stop making her feel like a woman?
Did you stop pursuing your goals and making plans for the future?
Did you want separate things, e.g. starting a family, etc.
By answering all these questions (and whatever others you can think of) for yourself, you will realize where you went wrong and what you have to fix to be successful with women in the future.
3. Rebuild Your Confidence and Use it to Attract Women
After divorce it's pretty normal for a guy's confidence to take a knock. Even when a divorce is relatively simple with both the man and the woman agreeing to move on, a man's confidence can suffer, with many guys questioning their ability to meet new women.
Common insecurities that crop up after a divorce include things like, "Am I failure with women," "What if I never meet another woman again," "What if women don't find me attractive anymore," "What if I get rejected," or "I've been out of the dating game for so long I don't know how to approach and pick up women anymore."
If you're feeling insecure and nervous about meeting new women after a divorce, the first thing you need to do is focus on rebuilding the confidence that you have about your sex appeal to women. Why? Confidence in a man is more attractive to a woman than anything else.
Women are instinctively attracted to confident, masculine men who are mentally and emotionally strong, so the key to attracting new women into your life is to develop these qualities that make women see you as a real man.
If you don't build yourself up first and make sure that you're not in a low emotional state when you get back out into the dating world, you will find it difficult to attract beautiful women and you'll end up either not dating at all, or you'll settle for low caliber women that you don't feel a lot of attraction for.
4. Improve Your Dating Skills

When meeting new women after a divorce it's easy for a guy to bring his failed marriage "baggage" with him out on a date. Basically, some guys can't get over their break up and instead of focusing on the woman in front of them, they instead make the mistake of discussing their failed relationship with her.
Although a woman may listen to you out of politeness, if you spend a lot of time talking to her about your doomed relationship and how heart broken and insecure you feel as a result, she will more than likely console you and then make an excuse to get away from you.
Why? A man who is needy, insecure and lacking in confidence is not a sexual turn on. She might feel "motherly" towards you but that's not going to make her want to have sex with you and then date you.
To get a woman to see you in a sexual way, you have to create attraction by showing her that you're a confident, emotionally strong man who is happy with or without a woman in his life.
If you don't have that type of confidence in yourself, and if you don't know how to behave when you first approach and interact with a woman, you need to learn these things first. I can help you with that.
Starting Over Can Be the Best Time of Your Life
As you can see, divorce doesn't have to be the end of a happy life. In fact, it can be the beginning of bigger and better things in your life. If you use this time to grow and become a better man than you were before, you can achieve things you previously thought impossible or out of your reach.
Most important, meeting new women after a divorce will become very easy for you when you sharpen up your ability to attract women when you interact with them. For example: Improve your conversation skills, charm, charisma, confidence and ability to make a woman feel girly in your presence.
When you are able to attract women in those ways, it's easy to get women interested in you and begin exploring sexual and romantic relationships.
Want to Know the SECRET to Success With Women?
Watch this hidden video where Dan exposes his BIGGEST secret to success with women, which allows you to easily get laid or get a girlfriend.
This video is only available here and you can watch it for free right now.
Yes, I want free tips via email from Dan Bacon. I can unsubscribe at anytime with a click.
Privacy policy
.