There's nothing worse than being single and alone at midnight on New Year's Eve and having to stand aside while all the happy couples kiss and embrace each other.
It's such a sad, empty feeling.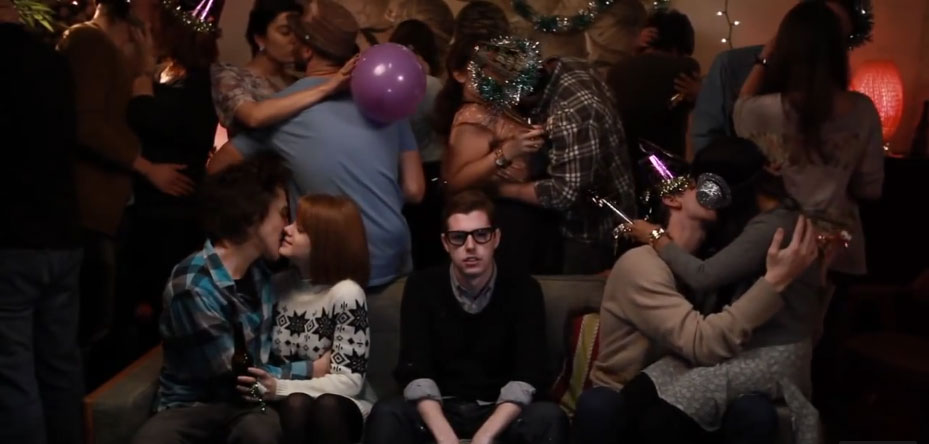 You want to be part of all the love and happiness going on when the clock strikes midnight, but you feel like a bit of an outsider because you don't have a woman…and that just sucks.
Well, I can tell you that it won't suck this New Year's Eve…that's for sure!
In this post, I'm going to give you some of my favorite techniques for getting a kiss at midnight on NYE.
Getting a Kiss Before Midnight
First and foremost, you must realize and accept that on New Year's Eve, most single women are open to random a kiss for the sake of tradition and to have a little bit of innocent fun.
People wanting to kiss a random stranger on New Year's Eve has become quite a tradition, so don't think that it's just you who wants to lock lips when the clock strikes 12.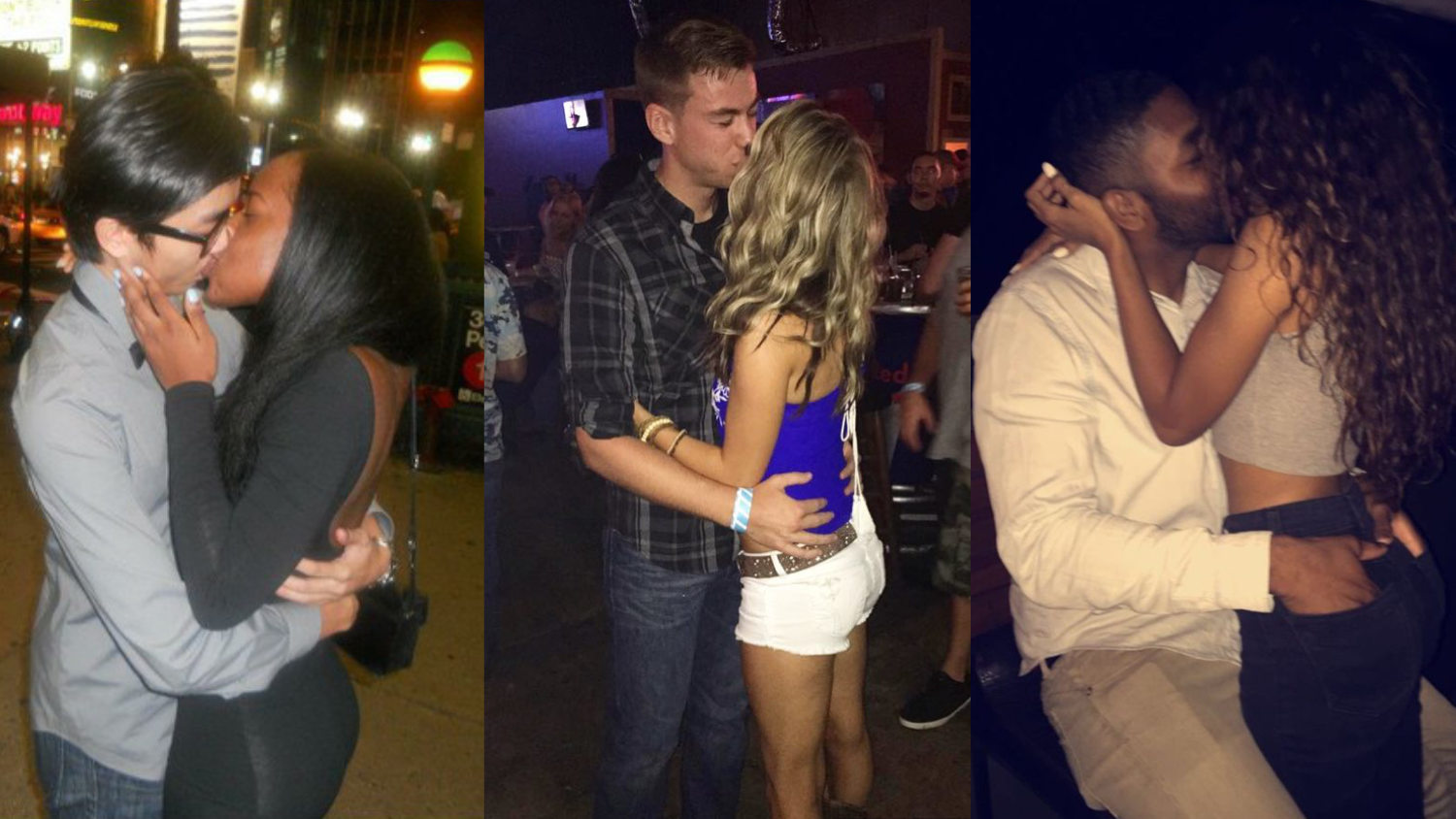 You're not desperate, you're not strange and you're not weird for wanting a kiss on NYE.
Almost everyone who is single on NYE is hoping to get a midnight kiss and maybe even meet someone special to begin a relationship with at the start of the new year.
There's nothing wrong with starting a new relationship on NYE either.
It's just love found in a fun way on a very special night of the year.
So, when you go out this NYE, just know that both men and women are secretly hoping to be able to find someone special.
You can be the man that many women are looking for, so don't shy away from the action.
In the lead-up to the big countdown just before midnight, there are plenty of opportunities to meet women, get to know each other and even get an early kiss.
As the drinks flow and people start to loosen up, you'll often see a lot of new 'couples' passionately kissing each other and embracing.
So, how can you get in on the action?
The Hug Technique

The best way to get yourself a kiss before NYE and is to use what I call The Hug Technique.
Essentially, The Hug Technique is used by walking up to a woman (or group of women) in a playful, genuinely happy mood and then initiating a hug for a certain reason.
The hug immediately gets you and a woman being physical with each other, but more importantly, it feels great for both of you and will sometimes lead to a kiss right then and there, or at least get the interaction started on the right foot so that getting physical won't feel so awkward later on.
Example scenario: You see a group of women walking around and having fun on New Year's Eve.
Walk up and say, "Heyy! Happy New Years guys!" with a smile.
If the women respond well and turn their attention to you (indicating that they are open to continuing to interact with you), smile, move in a little closer and say, "Come here – Give me a New Year's hug!"
Make sure to walk towards them in a positive, confident and easy-going manner.
If you can do that, almost all women will go through with the hug because it's New Years and people want to be a part of some action.
Then, if the mood is right between you and a particular woman, you can transition to a kiss.
So, whatever you do, at least get a hug on NYE and show women that you are a fun, confident guy who isn't afraid to have a good time.
How do you know if she wants to kiss you when you hug her?
Simply continue holding her in the hug for an extra couple of seconds, but pull back from the hug a little and gaze into her eyes with a smile.
If she keeps looking at you and smiling and doesn't pull away from the hug, then go ahead and move in for a kiss.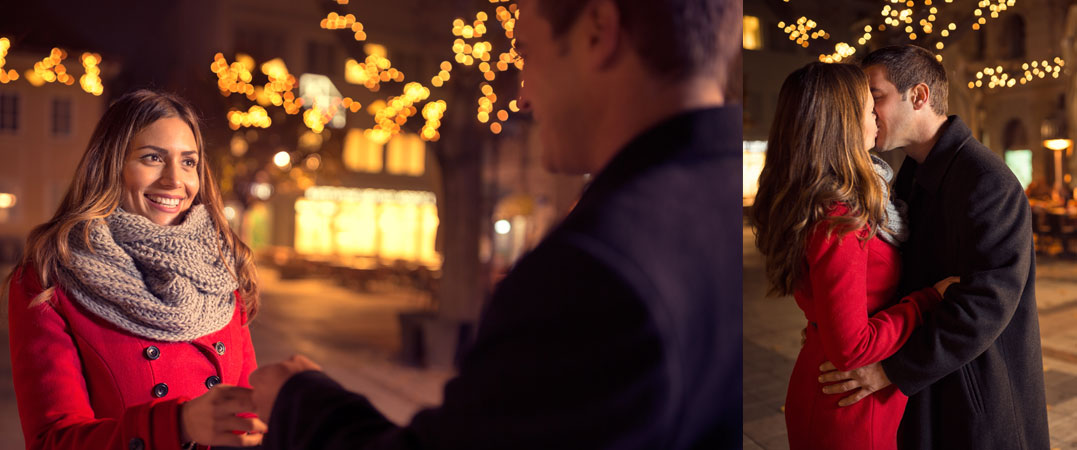 Her friends will most likely be excitedly cheering her on and enjoying the moment.
On the other hand, if she pulls away from the hug and just wants to talk or continue having fun together, then do that.
Just hang out, flirt and have a fun time together and let the sexual tension build up until the moment is right.
As the night progresses, make sure that you genuinely connect with her, build on her attraction for you and focus on having a fun time.
After you have established mutual attraction, look out for signals that show she is interested in kissing you and just move in for it, or wait until midnight for the big moment.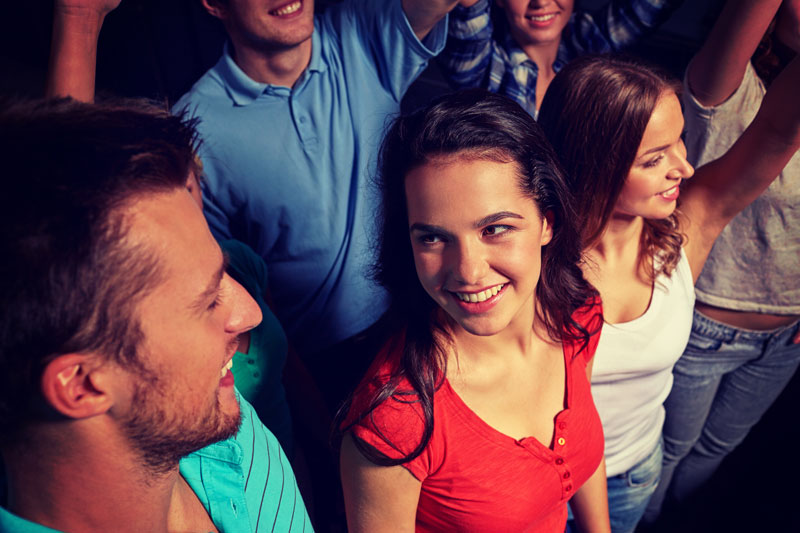 Signals can include her holding eye contact with you and smiling, hugging you again, looking at your lips while biting her own lip and regularly touching you in a playful and warm/loving way.
By the way…
You can also use The Hug Technique on many other occasions while meeting women, such as when a woman says it's her birthday. You can say, "Cool! Happy birthday!" and then open your arms to hug her and move in while saying, "Happy birthday hug!" with a smile.
I've never had a woman reject that.
Don't be afraid to hug a woman to congratulate a woman on her birthday.
Share the love.
Be happy, confident and outgoing and just enjoy yourself.
There's nothing to be shy about when it comes to being a cool, confident, loving guy.
When you're out meeting new women throughout the year, it is important to be in a fun, social and outgoing mood so that women feel great when they meet you.
However, on New Year's Eve it's even MORE important to bring that type of energy into an interaction because everyone wants to be having fun on that night of the year and you don't want to be seen as a downer.
When you are in a fun, social and outgoing mood, the Hug Technique will serve you extremely well and will either lead to an instant New Year's Eve kiss or you will have one lined up and waiting for midnight.
Getting a Kiss at Midnight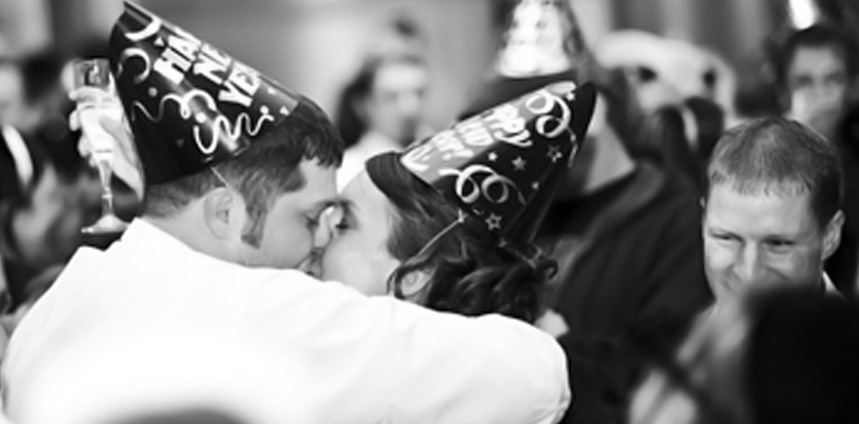 If the clock strikes 12 and you still don't have a woman to kiss, look out for:
1. Women who aren't being kissed

Many single women will go out on NYE with friends who are already in a relationship.
Women like that will often end up standing to the side while all the couples kiss at midnight.
It can be a sad, lonely and left-out feeling for the woman, who may be wishing she could just meet a guy right then and there.
Simply walk by and say in a positive, happy way with a smile, "Happy New Year. You look like you could do with a New Year's Hug!" or "Happy New Year! We don't have to have a New Year's kiss, but let's at least have a New Year's hug."
Say it in a confident, happy, positive, easy-going way.
Be the cool, confident, positive guy who has stopped by to cheer up her night.
If you want to charm her, you can add in (with a smile and in an easy-going way), "You're easily the most beautiful woman in here. I thought there'd be a line of men waiting to kiss you at midnight. Have you been rejecting guys all night?"
This will make her feel confident about her attractiveness and will give her an excuse as to why she is alone on NYE.
2. Women who are smiling mischievously and looking around at guys, but are not 'with' any of them.
Approach her with a smile.
Look her in the eyes and if she holds eye contact with you and keeps smiling, just go ahead and kiss her, or begin with the Hug Technique by smiling and saying, "Give me a New Year's hug!" and then kiss her afterward.
Don't Wait Until Midnight With Every Woman
Getting a midnight kiss is the aim of the night, but if you meet a woman at 10:00 pm and she seems interested, then DON'T wait until midnight to kiss her.
Why?
Most women are more open to moving things forward much quicker on NYE.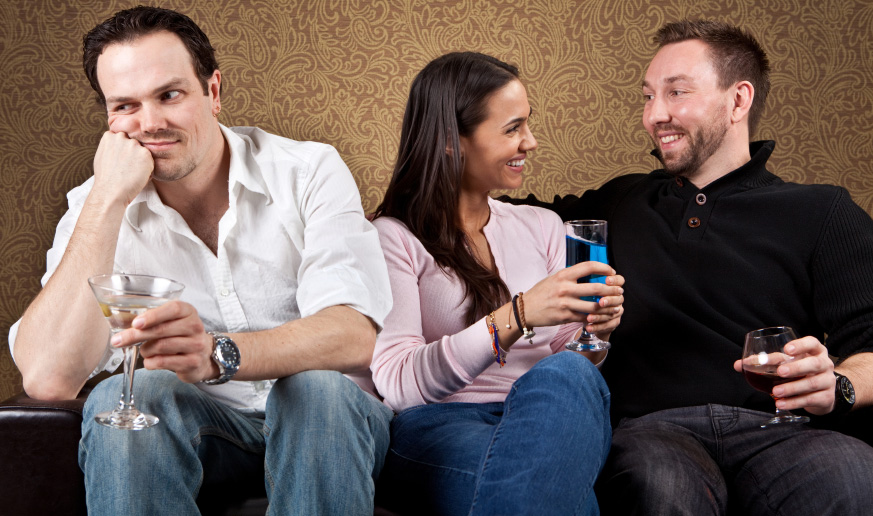 If you don't move things forward quickly enough, she might think, "Hmm…maybe this guy will be too scared to kiss me when midnight comes around…I should find another guy…fast!"
On New Year's Eve, almost everyone wants to be having as much fun as possible NOW, before the night is over.
So, don't waste too much time getting to know a woman; get stuck into the New Year's Eve kiss bright and early if she seems flirty and open to it.
Have Transportation Sorted Out
If you are aiming to meet women on New Year's Eve, it's important to work out how you are going to get home with the woman you've just picked up.
Where I live, it is virtually impossible to get a taxi or an Uber in the city after midnight on NYE.
I remember a time when I had to get a woman (my first-ever catwalk model) to walk 20 minutes to my car to come home with me on NYE.
She almost turned back and lost interest about 5 minutes into the walk, but I reassured her that we were almost there and we kept on walking…for another 15 minutes!
When I finally got her home (a 45-minute drive from where we met! I used to live outside the city, but I now live right in the city), the effort was definitely worth it.
She was a very sexy woman and we ended up staying awake until 6 am just getting it on.
It was an awesome NYE.
The fact that she and I almost parted ways on the long walk to my car (even though we had been kissing at the bar) taught me a lesson to be better prepared next time, rather than parking so far away.
So, if you are driving, try to get to where you're going a bit earlier than usual so you can park closer to the action.
Go Out With Fun People
Go out with fun people on New Year's Eve and get involved in the party action.
Be the easy-going, happy and upbeat person that people can have a good time with.
If you are hanging out with people who are quiet or aren't open to being fun and social with others, it'll be more difficult for you to get results on New Year's Eve.
On NYE, almost everyone wants to be having the best fun possible and to be hanging out with the coolest people they know or can meet on the night.

If you're a single guy who is looking to meet women, I recommend that you either go out with:
A confident male friend (or friends) who can be fun, social and outgoing.
A cool couple that you know, who are fun to hang out with and who will also be social with other people.
Female friends who are fun, happy people.
Just remember: It's your responsibility as a man to initiate things with women.
Don't sit back hoping that women will hit on you because of your nice shirt, cologne or hairstyle.
Be confident, walk over to say hello and at least use the Hug Technique to wish some women a Happy New Year.
You will be kissing a woman before you know it and it can then lead to sex that night.
Have a great NYE!
Want to Know the SECRET to Success With Women?
Watch this hidden video where Dan exposes his BIGGEST secret to success with women, which allows you to easily get laid or get a girlfriend.
This video is only available here and you can watch it for free right now.
Yes, I want free tips via email from Dan Bacon. I can unsubscribe at anytime with a click.
Privacy policy
.